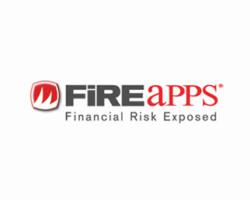 The Magic Logix team has thoroughly enjoyed working with the FiREapps team to enhance their online presence and further optimize their website
Dallas, TX (PRWEB) February 01, 2012
Magic Logix recently launched a new website for FiREapps.com, which included a Drupal content management system (PHP and MySQL). Other features included an ROI calculator, stock ticker, online chat widget, and "Tell-a-Friend." All components were constructed with SEO-friendly links and in compliance with W3C standards.
FiREapps is a leader in foreign exchange exposure management that enables multinational corporations to identify, quantify, and manage FX risk using fact-based collaboration. For over a decade, FiREapps has helped global leaders eliminate FX surprises, reduce transaction costs and increase operational efficiencies. "The Magic Logix team has thoroughly enjoyed working with the FiREapps team to enhance their online presence and further optimize their website," said Founder and CEO of Magic Logix, Hassan Bawab.
About Magic Logix
Magic Logix is a Dallas-based interactive digital marketing solutions provider that focuses on driving business growth by merging creativity, technology and online marketing. Through rapid growth and partnerships with national and international establishments, Magic Logix globally delivers the solutions necessary for business expansion. Our in-house staff applies the latest technologies to produce high-quality ecommerce solutions and dynamic Web presentations. By fusing your company's strategic vision with its culture, we work to create a marketing campaign that yields profitable results.
Magic Logix is a GSA certified and TXMAS contracted company, qualified to provide Web-based marketing and internet advertising to US governmental agencies. In addition, we were recently awarded a spot in the esteemed Inc. Top 500 fastest growing companies in the US. Magic Logix works to achieve client goals by providing customized Web-based services and solutions within any given set of parameters, including budget, time and customized service. For more information, please visit our website at http://www.magiclogix.com.
###