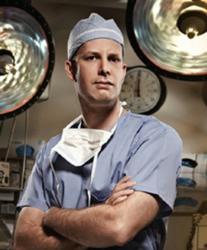 New York, NY (PRWEB) February 01, 2012
Dr. Charles K. Herman, MD, FACS, leading plastic surgeon in Manhattan, is the newest member of the elite Haute Living Haute MD Network. An exclusive invitation-only group, the doctors representing the network are at the pinnacle of their industries. Dr. Herman was handpicked for his exceptional skill in breast surgery. He is an award-winning cosmetic surgeon who has been involved in silicone implant studies and new implant materials research.
Haute Living Magazine will feature Dr. Herman as an exclusive Haute MD. Read more about him here. http://www.hautemd.com/doctors/dr-charles-k-herman-md-facs/
About Haute MD Network
The exclusive Haute Living Haute MD Network is made up of the most prestigious doctors across the US. Doctors are revered and invited for their skill in one of nine specialties: Breast, Face, Smile, Nose, Skin, Body, Bones, Hair, and Lasik. The Haute MD blog is frequently updated with groundbreaking news, trends and events in the industry, and is the ultimate source for finding the best doctor in your area. Visit http://www.hautemd.com to get the update today.
About Dr. Charles K. Herman
Dr. Herman is affiliated with Pocono Health System in Pennsylvania. He is a board-certified plastic surgeon regarded for his expertise in breast surgery. His clients come from all around the world to either one of his practices, which are located in Pennsylvania and Manhattan.
Dr. Herman is an active Academician at Albert Einstein College of Medicine in New York City. He is also an award-winning researcher and the author of numerous publications in journals and textbooks, and has been featured on national and international television.
###