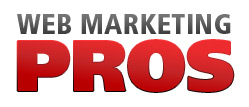 Results are important, whether our client is a non-profit organization or a competitive business.
(PRWEB) February 02, 2012
Jacksonville Beach, Florida based Web Marketing Pros is donating Internet marketing services to Outreach International, an organization which provides long-term investments to generate growth in marginalized regions and countries.
"We will be giving Outreach International free Internet marketing services in an effort to help the global community sustain fragile economies," said Peter Roesler, President of Web Marketing Pros. "We strongly believe in Outreach's philosophy and want to help any way we can. That's why we are donating Internet marketing services; we want to do what we can to help sustain the world economies and make a better world for everyone."
Outreach International is a humanitarian organization which works in 13 impoverished regions and countries to bring long-lasting change for the better and sustainable solutions. The organization promotes that goal in a simple phrase, "Sustainable Good." Outreach International, first started in 1979, has projects in North, Central, and South America, Africa, the Middle East, and Asia. The web site address is http://www.outreach-international.org.
Web Marketing Pros, with clients throughout the United States, is ranked as one of the best search engine optimization companies in the nation. In addition to SEO programs, the company offers complete web design services and related Internet marketing plans. Full details are available at http://www.webmarketingpros.com or by calling 800-771-2909.
Web Marketing Pros is known for high levels of customer service and its laser-like focus on the reality of each client operating a business and the need for those clients to generate profits from their efforts. This is accomplished by in-depth analysis of the needs of each client, the development of a plan, and following that plan for desired client results.
"We want to assist Outreach International the same way we've assisted so many of our other clients," Peter Roesler said. "Results are important, whether our client is a non-profit organization or a competitive business. We're going to take the same skills which have been successful for our commercial clients and apply them to Outreach International; we know in the end, we will make a difference for everyone they help, around the world."
# # #