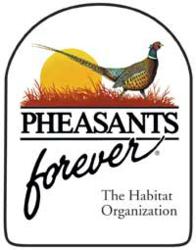 Kansas City, Mo. (PRWEB) February 02, 2012
For the first time, the nation's biggest event for pheasant and quail hunters and bird dog enthusiasts is coming to Kansas City. Pheasants Forever's National Pheasant Fest & Quail Classic will be held February 17, 18 & 19, 2012, at the Kansas City Convention Center in downtown Kansas City, Missouri. Last year's event in Omaha, Nebraska drew more than 20,000 attendees.
The annual convention, outdoor trade show and dog showcase hosted by the country's leading upland conservation organizations, Pheasants Forever and Quail Forever, National Pheasant Fest and Quail Classic will feature more than 300 exhibitors. The Quail Classic portion of the 2012 event will be a first as well, representing the strong tradition of bobwhite quail hunting and conservation found in Kansas, Missouri and across the Great Plains and southeast United States. Both the Kansas Department of Wildlife and Parks, and the Missouri Department of Conservation will be participating in the event, which is presented by Cabela's.
All things bird dog-related have been the biggest attractions at previous National Pheasant Fest events, and that's expected to be the case at the inaugural appearance in Kansas City. Upwards of 40 different sporting dog breeds will be represented. Dog training seminars will occur throughout the 3-day weekend, and attendees will have the opportunity to meet face-to-face with breeders, dog kennel and club representatives, and the top dog trainers in the country, including Bob West, Tom Dokken, Jim Morehouse, Delmar Smith, Rick Smith and Ronnie Smith.
Additional attractions include:
•Bird Dog Parade: To kick off the event, all attendees are invited to see and visit with some of the rarest and most unique sporting dog breeds in the world as they parade through the show floor.
•Wild Game Cooking Stage: Everyone can learn enjoyable and delicious ways to prepare wild game from accomplished, nationally recognized chefs. In addition, renowned outdoor chef Hank Shaw will be giving cooking seminars during all three days.
•Landowner Habitat Help Room: Landowners (PF & QF members or non-members) can leave the show with a detailed wildlife conservation management plan, thanks to Pheasants Forever's Farm Bill Wildlife Biologists and technological support from Best Buy.
•Conservation Career Day: Area high school students will have the opportunity to learn about growing career opportunities in conservation.
Pheasants Forever and Quail Forever's National Pheasant Fest and Quail Classic 2012 has something for everyone, and you can preregister to get your tickets today! For additional inquiries regarding National Pheasant Fest & Quail Classic 2012, including exhibitor information, contact Brad Heidel, Pheasants Forever and Quail Forever's Director of Corporate and Special Event Sales, at (651) 209-4956 / Email Brad.
Pheasants Forever, including its quail conservation division, Quail Forever, is the nation's largest nonprofit organization dedicated to upland habitat conservation. Pheasants Forever and Quail Forever have more than 130,000 members and 700 local chapters across the United States and Canada. Chapters are empowered to determine how 100 percent of their locally raised conservation funds are spent, the only national conservation organization that operates through this truly grassroots structure.
###