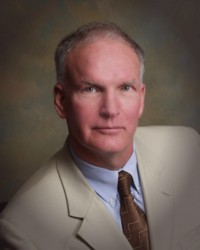 World leaders and UN officials are asking for mediators to lead peace negotiations.
Clovis, CA (PRWEB) February 01, 2012
Award winning author, professional mediator, and international peace consultant Douglas Noll accepted the International Peace and Justice Book Award for his groundbreaking book Elusive Peace. The award was given for the author advancing the understanding of alternative dispute resolution.
"As a mediator and peacemaker, I am honored to receive an award for my commitment to teach voters, citizens, and parents that we are and have been trying to achieve peace the wrong way, and has cost this country billions of dollars, and created conflict and divisiveness within our culture," Noll says. The International Peace and Justice Book award is given annually by the CPR Institute, an independent, nonprofit organization that promotes innovation in commercial dispute prevention and resolution. CPR is a leading online destination for lawyers seeking superior arbitrators and mediators and practical resources and solutions for alternative dispute resolution.
Douglas Noll is recognized as one of the top mediators in America because he integrates science, spirituality, skill, and honors emotional landscapes through a method that resolves conflicts without violence, lawsuits, or other adversarial behaviors. Having mediated clergy sexual abuse cases in the Catholic Church, half billion-dollar partnership breakups, and every conceivable human conflict in between has earned international attention and supports Doug's belief that peace, in any situation is possible.
As a professional mediator, peacemaker, and author, Douglas Noll is committed to teaching the principles of achieving peace through nonviolent or adversarial methods. Transitioning from a trial lawyer to professional mediator and peacemaker offered a personal and professional journey towards studying and learning the psychology, neurobiology, and emotional dogmatic attachments that can create or prevent peaceful solutions in politics, on the battlefield, in business enterprise, and in the homes of families. Doug's passion for advocating peaceful solutions in conflict drives his desire to teach individuals, groups, governments, and businesses that working together for a common good is not only imperative for survival and strength in all domains of our lives but is possible in today's world with the melding of advanced social, neurological, and psychological sciences we now have access to.
Professionally, Doug is a Distinguished Fellow of the International Academy of Mediators, a Distinguished Fellow of the American College of Civil Trial Mediators and on the American Arbitration Association panel of mediators and arbitrators. Doug was one of the first U.S. mediators certified under the international mediator standards established by the International Mediation Institute based in The Hague, Netherlands. Noll is a board member of Mediators Without Borders. Doug is the incoming 2012 President of the California Dispute Resolution Council.
He is an author of the books Elusive Peace: How Modern Diplomatic Strategies Could Better Resolve World Conflicts (Prometheus, Spring 2011), Sex, Politics & Religion at the Office: The New Competitive Advantage (Auberry Press 2006), with John Boogaert, and Peacemaking: Practicing at the Intersection of Law and Human Conflict (Cascadia Publishing House 2002), and numerous chapters and articles on peacemaking, restorative justice, conflict resolution and mediation. Doug has been recognized as one of the Best Lawyers in America by U.S. News & World Report and is a Northern California Super Lawyer in Alternative Dispute Resolution. He has mediated over 1,500 conflicts, including business disputes, clergy sexual abuse cases, victim-offender criminal cases, and large litigated cases. His particular interest is in deep, intractable conflicts where emotions run high. For interview contact Inspired Media Communications (http://www.inspiredmc.com).
###