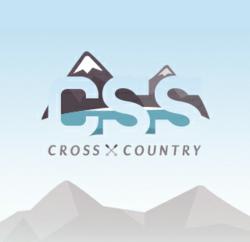 'Learn by doing' means learning new technology feels like a game.
Orlando, FL (PRWEB) February 01, 2012
Code School, a startup that helps programmers improve their skills with online courses, released its 9th course -- CSS Cross-Country -- today. Code School is one of the top companies competing in the tech education space, as featured in .net magazine and the New York Times.
The CSS Cross-Country course helps students understand the fundamentals of CSS and have lots of fun in the process. While CSS has been around for a while, many of its concepts are still misunderstood, and its advanced concepts can be daunting. CSS Cross-Country features a custom user interface design based on winter sports, which feels more like a game than a coding lesson.
Programming skills are in high demand right now, yet the initial set-up and cost for learning to program can be discouraging and frustrating. Starting with Code School's first free release, Rails for Zombies, it aimed to remove this stumbling block and make learning fun. Students watch screencasts based on entertaining themes (everything from zombies to aviation) followed by in-browser code challenges. Since Rails for Zombies, Code School has released other free programming courses, including Try Ruby, jQuery Air: First Flight and the first level of their CoffeeScript course.
Code School uses game mechanics to make learning fun. Because students receive points for every challenge completed, they can be quite competitive. Hints are available, but often aren't used since they take away points. When completing levels and courses, students share their accomplishments on social media websites.
In addition to points, students earn badges for completing levels, and a final badge for finishing the course. Badges are then displayed on the students' public profiles for the world to see. Students can link to their profiles from their personal websites and resumes, displaying Code School accomplishments for potential employers eager to hire vetted programmers.
Code School recently added a subscription model, which includes a weekly Code TV screencast for members. These screencasts keep developers' skills sharp with themes like HTML5 & CSS3, Ruby Gems, JRuby, setting up a Rails environment, and Responsive Web Design with Initializer. Code School invites guest presenters on Code TV, and even offers training on how to make professional screencasts.
To keep more advanced programmers happy, Code School produces courses that are slightly more complex than its competitors, namely Codeacademy and Treehouse. These guys have some big backers, while Code School has done everything without investment or other funding, and is owned by the development team at Envy Labs. Currently, Envy Labs is seeking funding for the next project, a 'Learn to Code' initiative to teach entry-level programming, focusing on the middle school age groups. This initiative would be available for free to everyone.
Apple's recent iBook announcement further indicates that education is going in the direction of more dynamic and engaging learning experiences. Code School is at the forefront of a very interesting trend in textbooks being replaced by interactive classroom teachers and online exercises. This is only the beginning of the tech race to offer something more effective to students.
# # #