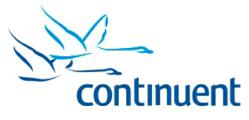 F-Secure has deployed Tungsten Enterprise in our data centers worldwide. We rely on Tungsten Enterprise for our database high availability and scalability to meet our service level requirements."
San Jose, CA (PRWEB) February 01, 2012
Continuent, Inc., a leading provider of replication and clustering solutions for open source databases, today announced that Virtual Network Consult GmbH (VNC) has joined the Continuent Partner Program. VNC will now become Continuent's partner in the DACH region (Germany, Austria, Switzerland) for Tungsten Enterprise. Tungsten Enterprise is a complete replication and data management solution for MySQL™ and PostgreSQL.
"Continuent is increasing our presence in Europe to offer our solutions and services for the open source database business sector in the region. VNC represents everything we look for in a business partner," said Robert Hodges, CEO at Continuent. "VNC has extensive industry experience and a clear understanding of how advanced database replication and clustering can help their clients. We look forward to a long and mutually successful business partnership."
"Our mission is to provide services to our clients that will help them succeed, today and in the future. We recommend open source solutions, such as OpenERP and Zimbra that solve practical problems to build fault-tolerant, business-critical applications. Continuent's Tungsten Enterprise fits that description perfectly and we view it as a critical component for our portfolio as we move forward and look to grow the technology services portion of our firm," said Andrea Wörrlein, co-founder at VNC. "Tungsten technology helps improve business performance by allowing companies to focus time and energy on business-critical applications, while dramatically reducing IT costs by eliminating the need to manage and support database clustering and disaster recovery. Continuent is the clear leader in MySQL replication and clustering on the market today, and we are very excited to offer the system to our clients."
"F-Secure is known as the global leader in security and storage related services. We have deployed Tungsten Enterprise in our data centers worldwide. We rely on Tungsten Enterprise for our database high availability and scalability to meet our service level requirements," said Arto Hakola, Senior Systems Architect at F-Secure.
Continuent and VNC are hosting a live webcast demonstrating advanced MySQL and PostgreSQL replication and clustering with Continuent Tungsten Enterprise on Tuesday, February 7th at 3:00 pm CET. For more information and to register for this live webcast, visit https://www1.gotomeeting.com/register/323896649.
About VNC
VNC - Virtual Network Consult GmbH is a leading Business Cloud Integrator and a specialist for commercial Open Source and Cloud solutions. VNC works with a best-practice approach, with any size of business in mind, from small and medium-sized companies to global organizations. VNC services range from platform solutions for data centers to complex business applications like ERP, CRM, Collaboration and security solutions - custom-tailored to each client's needs and, if required, useable on any kind of connected device. VNC is a reliable partner, from consulting to development. We support our clients with software implementation, migration, cloud hosting, special development services, programming and relevant service offers. We are at our best when we're confronted with complex objectives, with high-availability business platforms, the implementation of a warehouse system at various global locations, or CRM systems for multi channel sales structures. Our highly qualified and motivated teams are located at different locations throughout the German-speaking world. If needed, a team can be there for you 24 hours a day, supported by our development and service team in India. For more information about VNC, visit http://www.vnc.de and http://www.vnc.biz.
About Continuent
Continuent offers industry-leading replication and clustering solutions for MySQL and PostgreSQL. Continuent's expert consulting helps users quickly solve difficult problems in replication and data management. Continuent's Tungsten software enables 24x7 data availability and increased database performance for data-driven applications while retaining the cost advantages of open source software. For more information about Continuent, our products and consulting services, visit http://www.continuent.com.
For more information, visit us at http://www.continuent.com | sales(at)continuent(dot)com | (866) 998-3642
560 S. Winchester Blvd. Suite 500, San Jose, CA 95128
###