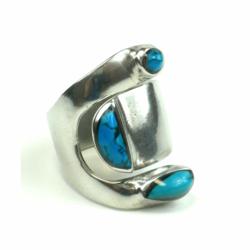 "Our customers are going to wonder how they ever placed an order on the old site," says co-founder Kevin Ward.
Edgewater, FL (PRWEB) February 02, 2012
With an emphasis on simplicity, functionality and speed of checkout the new Global Crafts site is designed exclusively for wholesale business buyers. Co-founders Kevin Ward and Renice Jones believe that Global Crafts should function as transparently and efficiently as possible in the interest of the artisans they represent.
In a move to increase sales, the site both promotes the stores that sell its products through a store locator as well as the artisans through profile pages that link to social networks and YouTube videos. The co-founders believe that enabling a direct connection between store buyers and artisans will increase the connectivity and ultimately the sales of artisan products.
The products that Global Crafts sells are all handmade in the developing world, with an absolute commitment to Fair Trade. As a 100% fully committed Fair Trade member of the Fair Trade Federation, Global Crafts seeks to lift artisans out of poverty.
In addition to wholesale sales Global Crafts provides drop shipping services for customers who prefer to sell online and have the products shipped directly to their customers.
Over recent years Global Crafts has seen a steady increase in sales almost doubling their revenue in a three year period to just short of $2 million. The company expects that the launch of the new website will trigger a significant increase in the wholesale sales.
###