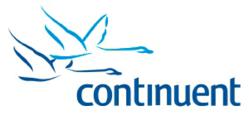 With Tungsten Enterprise, DigitalSpy at Hearst UK gets fast, predictable performance, which automatically manages the replication of data and workload over our two data centers.
SAN JOSE, CA (PRWEB) February 02, 2012
Continuent, Inc., a leading provider of replication and clustering solutions for open source databases, today announced that ForLinux Limited has joined the Continuent Partner Program. ForLinux will become Continuent's partner in the UK and Ireland for Tungsten Enterprise. Tungsten Enterprise is a complete replication and data management solution for MySQL™ and PostgreSQL.
"ForLinux provides managed hosting and open source database solutions that deliver the on-line availability, performance and security that today's businesses require. Continuent's partnership with ForLinux affirms our joint commitment to supporting enterprises in UK with the software critical to achieving this outcome," said Robert Hodges, CEO at Continuent. "We are very happy to have joined with such an experienced and long-established Open Source Solutions, Amazon Web Services, MySQL and RedHat partner in the UK to further enhance our coverage in Europe."
"We are absolutely delighted to be Continuent's UK partner. Continuent's technology is just what the market needs. Companies with large MySQL deployments understand the complexities and drawbacks of multi-master/slave configurations. Tungsten removes those without needing to implement costly and time consuming code changes," said Steve Nice, Technical Director at ForLinux.
Digital Spy is a recent addition to the Hearst Magazines UK Digital Department, which is dedicated to creating and implementing Hearst Magazines' digital strategy, and now has more than 25 websites and 15 mobile sites in the portfolio. "High availability and data integrity are essential to our business. Tungsten Enterprise is one of the key technologies, enabling us to deliver more than 150 million page impressions of the latest entertainment news and opinion to over 12 million unique users every month," said James Welsh, Digital Technology Director and co-founder of Digital Spy at Hearst Magazines UK. "With Tungsten Enterprise, we get fast, predictable performance, which automatically manages the replication of data and workload over our two data centers."
About ForLinux
ForLinux is the UK's leading Open Source Solutions, Support and Hosting provider. Our team of experienced technical specialists design, develop, implement and support, bespoke solutions for business critical applications running on the LAMP stack (Linux, Apache, MySQL, PHP). Providing expertise throughout each stage of the process enables us to develop long-term relationships, which deliver real value for our customers. Our bespoke support only solutions deliver this same level of expertise to solutions you already have in place. Established in 2001, the company has grown year on year through its reputation for expertise and quality and is ISO 9001, 20001, 27001 accredited. For more information about ForLinux, visit http://www.forlinux.co.uk.
About Continuent
Continuent offers industry-leading replication and clustering solutions for MySQL and PostgreSQL. Continuent's expert consulting helps users quickly solve difficult problems in replication and data management. Continuent's Tungsten software enables 24x7 data availability and increased database performance for data-driven applications while retaining the cost advantages of open source software. For more information about Continuent, our products and consulting services, visit http://www.continuent.com.
For more information, visit us at http://www.continuent.com | sales(at)continuent(dot)com | (866) 998-3642
560 S. Winchester Blvd. Suite 500, San Jose, CA 95128
###