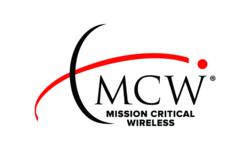 Chicago, IL (PRWEB) February 01, 2012
Mission Critical Wireless LLC (MCW), a leading enterprise mobility management services provider, announced today that it has entered into a strategic partnership with MobileIron, an innovator in enterprise management and security for mobile devices and applications.
MCW and MobileIron are integrating their expertise and industry best practices to support the growth of enterprise Mobile IT, a growing challenge as IT faces increased pressure to secure the enterprise network – while allowing multiple devices to run simultaneously. The joint offering better enables IT departments to stay on top of new device and software releases and implement tactics to effectively safeguard the enterprise network ahead of technological advances.
According to research conducted by Forrester, smartphones have become an important factor in employees' lives; 77% of smartphones used at work are personally chosen by employees. This has put a strain on IT departments as they face mounting pressure to ensure a safe and secure enterprise network, while at the same time cater to workers' expectations around device flexibility.
Internal IT departments have begun to address the new function of Mobile IT and provide tailored solutions to accommodate employee preferences, but have largely lacked formal device management support until now.
"Mobile IT became a reality in 2011 when the mobile industry figured out IT and the IT industry figured out mobile," said Bob Tinker, CEO of MobileIron. "Our customers are leading the Mobile IT wave and they are looking to companies like MobileIron and Mission Critical Wireless to help them with a lot more than just technology. With training, services and best practices, we make sure that our customers have secure, scalable, global deployments."
MobileIron and MCW coordinate to stay abreast of new software and device releases, beta-test roadmaps, industry best practices, among other mobile updates.
"As the enterprise mobility space shifts to include certain accommodations for individual and personal requirements, IT needs to be proactive in protecting their network," said Dan Croft, founder, president and CEO of Mission Critical Wireless. "Enterprises need device management providers that can match the pace of technological advances and stay ahead of innovation to close security gaps in the network. Our partnership with MobileIron will enable us to effectively support newly formed Mobile IT teams in the development, deployment and management of mobile devices and tablets in the enterprise."
About Mission Critical Wireless:
Mission Critical Wireless (MCW), LLC is a leading enterprise mobility management service provider headquartered in Lincolnshire, Ill. MCW provides high-quality mobility support, device services, professional services, training, wireless consulting and managed services to enterprise and carrier customers alike, from Fortune 500 companies to small and medium-sized enterprises. The company optimizes wireless data solutions and enables enterprises and carriers to enhance productivity and maximize ROI on their mobile investment in this rapidly changing wireless environment. To discover how to manage your business mobility needs, visit http://www.missioncriticalwireless.com.
About MobileIron:
Positioned in the Leaders Quadrant of Gartner, Inc.'s Magic Quadrant for Mobile Device Management Software 2011, MobileIron is solving the problems CIOs face as business data and applications move to smartphones and tablets. The MobileIron Virtual Smartphone Platform is the first solution to give IT and users real-time intelligence and control over mobile content, activity, and apps in order to secure the enterprise, reduce wireless cost, and improve the mobile user experience. For more information, please visit http://www.mobileiron.com.
###