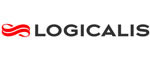 But to avoid pitfalls like network latency, synchronization and security, CIOs need to arm themselves with the best cloud partners and the right tools to create the kind of solution that is tailored for their specific organization.
Farmington Hills, MI (PRWEB) February 01, 2012
Everyone has heard the many promises of the cloud and its game-changing, business-building advantages. While most CIOs today would agree that the cloud, in one form or another, will be a part of their technological future, they are still hesitant when it comes to an adoption strategy in some of the areas where rewards can be greatest. While most IT managers certainly recognize the pros, they also see the cons, and very few concrete answers for resolving those cons have been presented to date. That's why Logicalis, an international IT solution provider (http://www.us.logicalis.com), has put together four of the top reasons IT pros should embrace the cloud, the potential downsides, and what can be done to mitigate risk in each of those scenarios.
"Moving data to the cloud can be a cost-effective path to better application platforms, higher data accessibility and faster data processing," says Terry Flood, president and CEO of Logicalis. "But to avoid pitfalls like network latency, synchronization and security, CIOs need to arm themselves with the best cloud partners and the right tools to create the kind of solution that is tailored for their specific organization."
Pros, Cons & Risk Reducers for CIOs Using the Cloud
1. True Data Accessibility: With the buzz about BYOD (Bring Your Own Device) in the workplace today, it only stands to reason that data must become more accessible, and the cloud is a perfect way to tie together a host of disparate devices without the headache of supporting each one independently. However, this can leave the organization's data exposed – it's out there in the cloud and available via a wide range of devices, which forces IT pros to consider data breaches and losses they previously didn't even dare to imagine. The key to resolving this is in deciding what data to make available on multiple devices, moving only certain data sets into the cloud in the first place. And, of equal importance, IT pros will have to choose their cloud provider partners more carefully than ever before. Some of the larger public cloud providers, for example, have only just begun to implement firewalls in front of customers' data. So what if a customer requires multiple firewalls or other security features to safely keep its private information out of the public eye? There are public cloud providers with these features in place today; the key is in asking the right questions and choosing a partner wisely from the start.
2. More Powerful Platforms: Moving to the cloud means access to the highest quality platforms – things like orchestration, Platform as a Service (PaaS), and common services – often at a fraction of the cost of procuring them independently, since the cost is shared by many. These platforms allow developers and testers to focus on value-added work rather than struggling with setting up environments. The problem IT pros have with running applications in the cloud is the possibility for latency or performance issues when large data sets are forced to squeeze through a too-slow pipeline. There are solutions, though, such as using virtual desktops in the cloud. The key to avoiding latency issues when running applications in the cloud is to keep the applications and data as close to each other as possible – which likely means side-by-side in the cloud itself. Secondly, IT experts are concerned that their existing applications either won't fit into PaaS solutions or can't be deployed through orchestration. But these are ideas that need a second look. When deploying an application to the cloud, there are now a wide range of options from orchestration tools to create and configure exact application blueprints automatically to PaaS systems that will run standard Java or .NET applications with only minor modifications.
3. The Freshness Factor: How fresh is data that resides in the cloud? Sounds more like a grocery store question than a technology one. But it's an important consideration for IT pros as they move their data to the cloud. There's a big difference between viewing end-of-the-month data in the cloud and accessing live point-of-sale data in the cloud seconds after it was entered. This is one reason some CIOs have shied away from the cloud – the need for instant availability of data, particularly in real-time situations – can make a move to the cloud seem impossible. The truth is, the cloud can handle scenarios where freshness of the data is an absolute requirement, but special steps need to be taken to ensure that data is there when it is needed. One promising way to ensure that freshness is using a NoSQL database with an in-memory data grid to keep all the data that has to remain fresh in memory. In the case of multiple data sites reporting to the cloud, a remote mirroring system may need to be implemented to securely synch data on the fly. These kinds of solutions are already being used successfully by the military for battlefield logistics as well as by banks and traders for near-instantaneous transactions, but they have far more widespread uses that will soon be discovered and employed as CIOs begin to explore options such as these to ensure data freshness – even in critical-use situations – in the cloud.
4. Data Crunching Horsepower: When it comes to using applications on large data sets, the more robust the hardware, the better. This is a clear advantage that the cloud has to offer. When CIOs are tasked with determining in-house capacity, they are often forced to over-design their systems to meet the peak demands of a few specific applications. Moving to the cloud allows companies to tap the additional computing horsepower they need when they need it, and not pay for it when they don't. The problem CIOs worry about is that, at the virtualization layer, their machines may not be able to handle the workload associated with processing these incredible amounts of data. A solution, however, lies in utilizing the elastic computing power of the cloud and leveraging monitoring tools and infrastructure that can respond on the fly to increased workloads by increasing capacity. Furthermore, large batch jobs can be sped up by splitting the job into many smaller parts and completing the workload significantly faster.
To learn more about cloud computing, visit Logicalis' dedicated cloud site.
On the fencepost? Read Logicalis' feature article "Cloud Computing 2.0."
About Logicalis
Logicalis is an international IT solutions and managed services provider with a breadth of knowledge and expertise in communications and collaboration; data center and cloud services; and managed services.
Logicalis Group employs over 2,500 people worldwide, including highly trained service specialists who design, specify, deploy and manage complex ICT infrastructures to meet the needs of over 6,000 corporate and public sector customers. To achieve this, Logicalis maintains strong partnerships with technology leaders such as Cisco, HP, IBM and Microsoft.
The Logicalis Group has annualized revenues of over $1 billion, from operations in the UK, US, Germany, South America and Asia Pacific, and is fast establishing itself as one of the leading IT and Communications solution integrators, specializing in the areas of advanced technologies and services.
The Logicalis Group is a division of Datatec Limited, listed on the Johannesburg and London AIM Stock Exchanges, with revenues of approximately $5 billion.
For more information, visit http://www.us.logicalis.com.
Business and technology working as one
Facebook: http://www.facebook.com/Logicalis?v=wall
Twitter: http://twitter.com/logicalis
RSS: http://www.us.logicalis.com/feeds/rss.aspx
YouTube: http://www.youtube.com/user/LogicalisIT
Blog: http://www.hypeorripe.com/
###