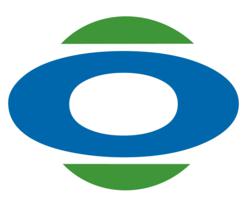 We are honored to showcase with Presidio at this event how we are addressing current educational challenges while laying the groundwork for improving student experience and outcomes."
- Alfredo Ramirez, President and CEO of Vyopta
Austin, TX (PRWEB) February 01, 2012
Vyopta Incorporated, a pioneer developer of video applications for Cisco business video technology (Cisco TelePresence, Media Experience and Digital Media Products) announced today they will be exhibiting at the Texas Computer Education Association (TCEA) annual conference this month.
TCEA's annual conference is the largest educational technology convention in Texas and one of the largest in the nation. The week-long conference takes place in Austin, Texas on February 6-9 and provides professional development, hands-on, peer-to-peer learning opportunities, exploration of new trends through interactive learning environments, in-depth presentations from educational technology experts, and inspiring keynotes. Vyopta will be exhibiting their powerful education solutions in the Presidio booth. Vyopta's education solutions enable automated, scalable deployments of video technology integrated into classrooms that connect educators and students around the world, in real-time and through recorded content. For more information about this event please visit http://www.tcea2012.org.
"The TCEA conference is a great way to share the positive impact Vyopta's innovative solutions can have on teaching and learning today," said Alfredo Ramirez, President and CEO of Vyopta. "We are honored to showcase with Presidio at this event how we are addressing current educational challenges while laying the groundwork for improving student experience and outcomes."
About Vyopta Incorporated
Vyopta is a pioneer developer of cloud applications for Cisco business video. Vyopta adapts video to business processes, delivering high-quality customer service, process automation and business intelligence. Vyopta's solutions unleash the potential of business video investments, resulting in improved educator and student performance and outcomes, enhanced customer satisfaction and retention, increased sales and cost savings and greater agility in meeting continually changing business demands. For more information on Vyopta and its products, visit http://www.vyopta.com.
###