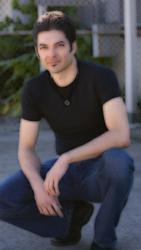 New Report: Secrets to How to Successfully Approach Women Revealed
San Mateo, CA (PRWEB) February 07, 2012
"It's a normal fear but there are some concrete ways to stomp it out and take away any power it has over a man and what he does. Ridding himself of this anxiety will make it easy to meet women," Carlos Xuma says in a recent report.
Xuma's report helps men discover new realizations about why they are afraid to approach women. Once men realize where the fear stems from, they are able to overcome it, Xuma says.
For instance, the first realization — or secret — he shares in his new report is that approach anxiety is a built-in and cognitive response.
"What that means it that in our society people are basically brought up to be wary of people they don't know," Xuma says. "Some people think that this behavior might be instinctive or self-preservation behavior."
People are conditioned to be wary of strangers, which is why children learn about "Stranger Danger" in an attempt to keep kids safe, Xuma says.
"But people were probably not born wary of strangers," Xuma said. "Realizing that anxiety about how to approach women may not actually be an evolutionary instinct is the first step that will allow us to let that behavior go."
Another realization that helps overcome anxiety in how to approach women is the idea that it really doesn't matter why a guy has it. Why is essentially irrelevant.
"Everyone is worried about why they have approach anxiety," Xuma says. "Well, really it doesn't matter. It's irrelevant. Men need to make sure they don't get caught up in the therapy trap where they spend time, energy and money worrying about what happened in their past that made them the way they are. Who cares?"
What is important, however, Xuma says in his report on approaching women is the ability to push past those anxious feelings. There are tried-and-true techniques to overcome anxiety, but the first step is for men to realize it is not a cognitive response and that figuring how why they feel that way is not important.
"In this case, the only thing that matters are results," Xuma said. "The ability for a man to leave the anxiety behind is all that counts."
Xuma has spent years teaching hundreds of men flirting tips for guys and has been a dating expert and attraction adviser for more than 10 years. He has appeared on ABC and CBS television, as well as Playboy radio. He's the author of The Bad Boy Formula, Secrets of the Alpha Male, the Girlfriend Training Program, and numerous other books and articles. He has also been recognized for his work sharing dating advice for guys and helping them learn successful techniques for how to approach women.
For more information, visit Carlos Xuma's website at http://www.alphaconfidence.com
###