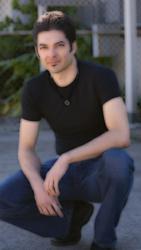 Dating Expert's New Report Reveals How To Flirt With Women
San Mateo, CA (PRWEB) February 07, 2012
"Men must take on a certain mindset if they want to improve and become more successful with attracting women. All to frequently, men look at dating as an isolated event. In other words, they are either being themselves or they are flirting and they keep these as two separate parts of their personalities," says Carlos Xuma in a recent report.
Men must learn to fuse those two parts of themselves if they want to move onto a deeper and more successful level with women, he says.
"It's like a man adding an octane boost to his fuel," Xuma says. "By fusing these two parts, he'll make exponential strides in his development and ability to flirt with women."
The key is to always be flirting, he says.
"It might be the little old lady who lives upstairs or the pregnant woman serving coffee at the café, but men need to use every interaction with women to practice their techniques and abilities to engage a woman's attraction and trust mechanisms," Xuma says in his new report on how to flirt with women.
Men who do this, Xuma says, begin to view women as approaching and talking and flirting as routine. Men begin to realize that women as a whole are not dangerous or scary. This opens the door to success in learning how to flirt with women.
Men who realize that women are equal and that they can strike up a conversation with any woman they see makes it easier when they see that amazing looking woman flipping through CDs at the music store. At that point, they are so experienced that they can walk right up and start talking to her.
Another key tip Xuma shares in his report on how to flirt with women is this: teasing is flirting.
"The best kind of flirtation with a woman is to tease her, to bust her balls, to let her know that she's not on a pedestal," Xuma says. "Men can make fun of her. They can be indifferent to her interest. All these elements present a man as a challenge to her. When a man doesn't approach a woman with a compliment or a come one, he can sneak in under her radar."
Xuma has spent years teaching hundreds of men flirting tips for guys and has been a dating expert and attraction adviser for more than 10 years. He has appeared on ABC and CBS television, as well as Playboy radio. He's the author of The Bad Boy Formula, Secrets of the Alpha Male, the Girlfriend Training Program, and numerous other books and articles.
For more information, visit Carlos Xuma's website at http://www.carlosxuma.com
###