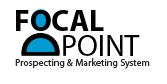 Piscataway, NJ (PRWEB) February 01, 2012
FocalPoint announces the release of its newly revamped, fully customizable online prospecting & marketing solution. As the industry leader, it offers a fully customizable prospecting and marketing solution designed to meet the needs of network marketing teams and direct sales companies. It provides distributors with an expertly branded and replicated online system, complete with a full suite of integrated tools, services, and training they need to succeed.
Distributors need a way to get sales leads and build their contact base. Once they have contacts, they need an efficient way to reach out to them and follow up. FocalPoint does just that – it provides a revolutionary replicated site product that enables lead capture which in turn pushes contacts through the sales process with a replicated presentation site. Its fully integrated, pre-loaded autoresponder series continues the process by sending engaging content to these newly captured leads.
Team members typically do not have the time or expertise to write their own sales funnel email campaigns. An online prospecting and marketing system like FocalPoint does it for them. Based on input from the team leader or company owner, the system gets built with everything the team member or distributor could possibly need. All the replicated site owner needs to do is get visitors to their lead capture pages and the system takes care of the rest.
The system is geared toward company owners and team leaders who are looking for a sales stream and support system for their teams. FocalPoint is custom built to each company's specifications with training tools, lead capture pages, a presentation site, autoresponders and phone scripts for contact follow-up. The system is then replicated for the company's distributors or team members – allowing them to personalize it themselves.
About FocalPoint
Founded in 1992, FocalPoint caters to the needs of Direct Sales Companies, Network Marketing Teams, and MLM Organizations. During its twenty year tenure, FocalPoint has provided businesses with some of the most innovative tools including replicated lead capture pages and presentation sites that allow their distributors and team members to succeed.
###