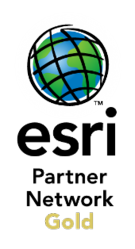 Having an important partner like Galigeo a Gold Tier partner in the Esri Partner Network is a key element in our strategy for supporting these customers with the mapping and location analytics they need", says Josh Lewis, Director of Esri's global partner
New York, NY (PRWEB) February 01, 2012
Esri and Galigeo are complementary technologies that, when integrated, can be used by business intelligence users to expand and enhance the analysis and reporting of data typically contained in SAP BusinessObjects and IBM Cognos. By combining geographical dimensions with existing data from business intelligence applications, Galigeo enables its customers to analyze data geographically and visualize trends using maps. Galigeo's solutions are focused on improving Sales Territory Management, Resource Planning & Allocation, Infrastructure & Network Monitoring, Site Selection & Trade Areas Analysis, and Regulatory & Environmental Compliance.
The reinforced partnership between Galigeo and Esri will strengthen all facets of our relationship with Esri both domestically and internationally: "We value the reciprocal opportunity to engage with the Esri Partner Network at the Gold Tier level", says Christian Tapia-Stocker, CEO of Galigeo. Furthermore, the Esri gold partnership undoubtedly raises the level of Location Intelligence market awareness, gives Galigeo an advantage over our competitors, but more importantly assures our customers that the Galigeo solution has met the highest standards set by Esri: "Spatially enabled critical business systems are largely absent from many organizations' information landscape. Esri is committed to providing organizations with the solutions and capabilities they need to gain geographic insight to make better decisions. Having an important partner like Galigeo a Gold Tier partner in the Esri Partner Network is a key element in our strategy for supporting these customers with the mapping and location analytics they need", says Josh Lewis, Director of Esri's global partner Program, the Esri Partner Network.
The Esri Partner Network
The Esri Partner Network is a worldwide community of companies that develop and deliver cutting-edge geographic spatial solutions and services based on Esri technology. Together, Esri and its partners collaborate to support end users through successful GIS implementations and repeatable solutions.
About Esri
Since 1969, Esri has been giving customers around the world the power to think and plan geographically. The market leader in geographic information system (GIS) technology, Esri software is used in more than 300,000 organizations worldwide including each of the 200 largest cities in the United States, most national governments, more than two-thirds of Fortune 500 companies, and more than 7,000 colleges and universities. Esri applications, running on more than one million desktops and thousands of Web and enterprise servers, provide the backbone for the world's mapping and spatial analysis. Esri is the only vendor that provides complete technical solutions for desktop, mobile, server, and Internet platforms. Visit us at esri.com/news.
About Galigeo
Since 2001, Galigeo has been providing value-added software solutions in Location Intelligence. By combining geographical dimensions with existing data from business intelligence applications, Galigeo enables organizations to gain critical insights from enhanced Business Analytics. Visit us at Galigeo.com.
###