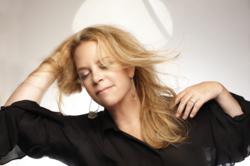 Baltimore, MD (PRWEB) February 02, 2012
The Baltimore Symphony Orchestra (BSO) will present the WOW-Baltimore Concert on Saturday, March 3 at 8 p.m.—an evening of storytelling, music and dance, hosted by actress and comedienne Rain Pryor and featuring a special appearance by singer/songwriter and five-time Grammy Award-winner Mary Chapin Carpenter. The concert is the pinnacle of the first-ever Women of the World-Baltimore Festival (WOW-Baltimore) on Friday, March 2 from 10 a.m. to 5 p.m., Saturday, March 3 from 10 a.m. to 5:30 p.m. and Sunday, March 4 from 10 a.m. to 1:30 p.m. at the Joseph Meyerhoff Symphony Hall and neighboring venues. WOW-Baltimore is a new, three-day festival for and about women featuring a series of panel discussions, interactive workshops, spontaneous performance and a community forum for casual conversation. Please see below for complete event details or visit WOWbaltimore.org.
The WOW-Baltimore Concert will be a night of music, dance and spoken word with stories that celebrate the life, love and the spirit of women. From folk to funk, drama to comedy, the second half of this showcase features Mary Chapin Carpenter, the country/folk music legend known for hits that include "Passionate Kisses" and "He Thinks He'll Keep Her." She will perform an intimate "storytellers" set with a trio selected from her touring band.* Among the other local luminaries featured in this evening-long program are actress and comedienne Rain Pryor, formerly of HBO The Wire's Maria Broom, Stoop Storytellers, the Baltimore-based contemporary dance company Dance & Bmore, a "WOW Mom Choir," jazz singer Lea Gilmore and a Soulful Celebration with Baltimore City College Choir and eight of Baltimore's premier dance companies. * Editor's Note: Ms. Carpenter has donated a portion of her fee back to a nonprofit showcased in the WOW-Baltimore Festival.
About the WOW-Baltimore Festival
Founded by Jude Kelly, Artistic Director of London's Southbank Centre, the WOW--Women of the World –Festival was created to celebrate the formidable power of women to inspire change, explore womankind's shared history, draw attention to injustice, enjoy female camaraderie and to encourage men to add their support to a movement that seeks a more fair world. WOW-Baltimore was inspired by BSO Music Director Marin Alsop's participation in the inaugural WOW Festival presented by the Southbank Centre in March 2011. It also furthers the BSO's vision under Alsop to become a more accessible community resource that is both relevant in the 21st century and has a real and positive community impact. It has always been WOW-Baltimore's intention to be an event for the community and presented by the community. In keeping with this ethos, the BSO held 10 community "Think-In" planning sessions to help shape the content of WOW. More than 400 women (and men) responded to this open invitation to share their personal stories, discuss issues facing women in Baltimore and around the world and help plan the first-ever WOW-Baltimore. WOW-Baltimore is the first WOW Festival outside of London. The second annual WOW Festival at Southbank Centre, supported by Bloomberg, takes place on March 9-11, 2012.
Mary Chapin Carpenter, singer/songwriter
Mary Chapin Carpenter has always chosen her own path. From her first gigs as a rising star on Washington D.C.'s folk scene in the early 1980s, she has made a reputation as both a singer and songwriter with a mind of her own. Over the course of an 11-album recording career, Carpenter has won five Grammy Awards and sold over 13 million records. She has scored 12 Top 10 singles, including "He Thinks He'll Keep Her," which was nominated for a Record of the Year Grammy.
Carpenter signed with Zoë Records in 2007, and her first release with the label, The Calling, received a Grammy nomination for Best Contemporary Folk/Americana Album, her fifteenth overall Grammy nomination. In 2008, Zoë Records released Carpenter's first holiday album, Come Darkness, Come Light, which includes some favorite Christmas songs by other writers, rarely heard traditional tunes, and six Carpenter originals. In 2009, Zoë Records released Carpenter's twelfth album, The Age of Miracles.
Carpenter has achieved the same success as a live performer having toured nationally and internationally for nearly two decades winning two Pollstar Country Tour of the Year awards. She has remained immersed in humanitarian work throughout her career, performing in support of cancer and AIDS research, U.S. troops overseas, the Campaign for a Landmine Free World and hunger relief efforts, among other causes. Carpenter was also part of a CNN special on the anniversary of September 11, and recently she has contributed a regular, bi-weekly column to The Washington Times. Additionally, Carpenter has been featured on NBC's "Today Show;" CBS's "Late Show with David Letterman," NPR's "Morning Edition," NPR's "All Things Considered" and CBS News' "Sunday Morning."
WOW-BALTIMORE CONCERT
Saturday, March 3, 2012 at 8 p.m.—JMSH
Mary Chapin Carpenter, singer/songwriter
Rain Pryor, comedienne
Maria Broom, actor
Stoop Storytellers
Dance & Bmore
WOW Mom Choir
Lea Gilmore, singer
Baltimore City College Choir
Linda Hall, director
Local Baltimore dance companies
Tickets are $55 for premium and box seats and $42 for non-premium seats and are available at the BSO Ticket Office, 410.783.8000 or BSOmusic.org.
WOW Concert Supporting Sponsor: Notre Dame of Maryland University
WOW-BALTIMORE FESTIVAL
Friday, March 2, 2012 from 10 a.m. to 5 p.m.—Joseph Meyerhoff Symphony Hall (JMSH)
Saturday, March 3, 2012 from 10 a.m. to 5:30 p.m.--JMSH
Sunday, March 4, 2012 from 10 a.m. to 1:30 p.m.—JMSH
WOW-Baltimore Festival
WOW Day Passes (entrance & access to all WOW daytime Festival events for a SINGLE WOW day) are $10 general admission and $5 for students. A WOW Weekend Pass (entrance & access to all WOW daytime Festival events on Friday, Saturday & Sunday) are $20 general admission and $15 for students. Tickets can be purchased at BSOmusic.org, 410.783.8000 or by visiting the BSO Ticket Office.
###