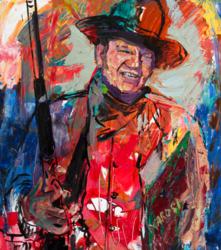 Los Altos, CA (PRWEB) February 16, 2012
As filed in Court of Palo Alto, case #211SC008015-20, #211SC008068, Santa Clara county DA Jeffrey Rosen and Assistant DA John Chase allegedly conspired to deprive Marosi of his right to due process guaranteed by the Constitution; they also allegedly covered up criminal actions by Judge Loftus, Commissioner Madden and VLS supervisor Campbell
As alleged in documents, Rosen and Chase refused to prosecute Commissioner James P. Madden, Presiding Judge Richard Loftus and vexatious litigant list Supervisor Brad Campbell. This in spite of clear cut evidence concerning the alleged criminal actions by Madden, Loftus and Campbell.
PR, criminal complaint alleges evidence of criminal felonious acts by Madden, Loftus and Campbell as regards to the declaration by Madden that Marosi is a vexatious litigant.
According to Marosi, the complaint against Rosen and Chase to the California District attorney and the State Bar alleges obstruction of justice, abuse of power and conspiracy; which are violations of the State and Federal penal code and punishable by prison terms.
As filed in the complaint, both Rosen and Chase, as district attorneys, have the duty to prosecute corrupt officials. Rosen was elected district attorney on 2010 and set the Governmental Integrity Unit, which supervises the investigation of cases involving corruption of public officials and employees in their official capacities or in the performance of their duties and initiates criminal charges when appropriate.
Marosi has also complained to Rosen and Chase about the abysmal performance of the judges of The Superior Court of Santa Clara County, see attached judges ratings
Marosi is a world class artist who exhibits his art throughout the US and Canada.
###