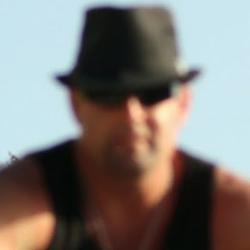 Locking up low level offenders in prison is breeding and addiction into an affliction.
San Clemente, CA (PRWEB) February 07, 2012
Locked up for a decade on drugs charges and immersed in both philosophical tomes and modern pulp thrillers, Langohr penned Lock Up Diaries Vol 2 of A California Pelican Bay Prison Story. Langohr strives in his writing "to show that by incarcerating low level drug criminals, we are breeding an addiction into an affliction much harder to escape."
"Lock Up Diaries" is a depiction of life inside of prison and a look at the political landscape between races who are segregated by cell after being released from the Pelican Bay SHU in California. The amazing details of prison life - code words that prisoners use, explanations of how they communicate from cell to cell - really make readers feel as though they have entered a different world or like they are watching a movie about prison life. The story shows how race riots that can kill prisoners can be started for very small and seemingly unimportant reasons, and how violence permeates every aspect of prison life.
Langohr writes prisoners to inspire them to turn what they've been through into a blessing through writing and art. See his YouTube video for more.
Additional books by Glenn Langohr on Amazon Kindle include: Roll Call Volume 1, Upon Release Volume 2, A California Pelican Bay Prison Story-Race Riot Volume 1, and Volume 3, Gladiator.
http://www.amazon.com/-/e/B00571NY5A
Interviews and copies for review available upon request
# # #