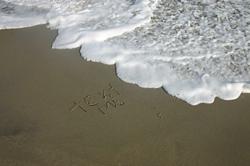 With the 'Text Your Way to the Beach' special, slipping away to paradise is as easy as picking up your phone
Malibu, CA (PRWEB) February 01, 2012
Malibu Beach Inn, offering luxury Ocean Front accommodations on exclusive "Billionaire's Beach," has launched the mobile-driven "Text Your Way to the Beach" special. The deal encourages potential guests to send a text to receive a discount and special surprise in a brilliant Southern California destination.
To save with Malibu Beach Inn's new mobile promotion, simply text the word LUXURY to 313131. This will unlock 15% savings and the exclusive surprise. Malibu Beach Inn will reply to texts with a secret promo code to be used when booking a reservation at 1.800.462.5428.
With winter keeping things frosty on various parts of the country, Southern California's pleasant coastal temperatures help to make Malibu a perfect wintertime escape. Relax and unwind in luxurious beachfront accommodations, enjoy premier dining at Carbon Beach Club and rejuvenate with a soothing spa treatment in the Ocean Front CURE Spa.
Details on the "Text Your Way to the Beach Special":

15% off luxurious Ocean Front accommodations
A special in-room offering available upon arrival
Text luxury to 313131 to redeem the deal
Make reservations by calling and saying the promo code sent by Malibu Beach Inn
"With the 'Text Your Way to the Beach' special, slipping away to paradise is as easy as picking up your phone," remarked Jill Allison Jennings, General Manager at the Malibu Beach Inn. "What better way to escape the winter blues and chilly weather than at Malibu Beach Inn? Everything's within reach here, from breathtaking beaches to L.A. hotspots. There's simply no better place to be."
About Malibu Beach Inn:
Offering 47 immaculately appointed rooms and suites along the strip of seashore nicknamed "Billionaire's Beach," Malibu Beach Inn offers access to breathtaking beachfront views and stunning sunsets in Southern California's most scenic area. Accommodations at Malibu Beach Inn boast space to stretch out, free high-speed Internet access and plush bedding, and the Carbon Beach Club restaurant serves creative coastal cuisine and hand-picked wines from California's best vineyards. Perfect for a romantic getaway, an escape with friends or a spa weekend, Malibu Beach Inn is Southern California's elite escape.
###