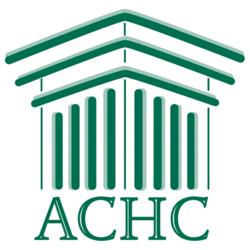 Raleigh, NC (PRWEB) February 01, 2012
The Accreditation Commission for Health Care, Inc. has introduced new, affordable pricing for Hospice agencies seeking accreditation for their services. ACHC is committed to providing affordable, comprehensive accreditation. ACHC has been able to streamline survey data collection resulting in this price reduction. For example, an initial single site hospice accreditation will now be $7,750 which represents a $2,200 reduction.
ACHC utilizes a collaborative, educational and patient-focused approach to the accreditation process. ACHC also provides specialized standards for the specific services provided by each individual agency at no cost. ACHC standards for accreditation help the agency focus on delivering quality care and optimum outcomes to the patients they serve.
Barb Sylvester, ACHC's Vice President of Clinical Compliance & Accreditation said, "ACHC acknowledges the economic environment and is committed to providing an affordable, comprehensive accreditation. The new pricing that we are offering for start-up single location hospices affirms our desire to partner with agencies in their provision of quality care." In addition to lowering the cost of accreditation, ACHC will be providing a Life Safety Code Inspector for hospices which own/operate hospice houses.
ACHC is a not-for-profit organization that has stood as a symbol of quality and excellence since 1986. They are ISO 9001:2008 certified and have CMS Deeming Authority for Home Health, Hospice and DMEPOS. ACHC offers personal Account Managers, relevant and realistic standards, competitive pricing and a friendly, consultative approach to accreditation. Accreditation by ACHC reflects an organization's dedication and commitment to meeting standards that facilitate a higher level of performance and patient care.
For more information, or to download free accreditation standards, please visit ACHC.org, email customerservice(at)achc(dot)org or call 919-785-1214.
###