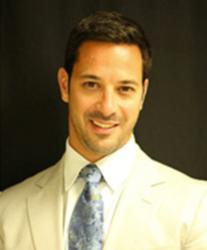 Miami Beach, FL (PRWEB) February 02, 2012
Dr. Rian A. Maercks, M.D., premier aesthetic craniofacial and reconstructive plastic surgeon in Miami, is the newest member of the elite Haute MD Network. An exclusive invitation-only group, the doctors representing the network are at the pinnacle of their industries. Dr. Maercks was handpicked for his exceptional skill in face, breast and body procedures. Trained at the most prestigious schools and hospitals, he is constantly researching and developing innovative procedures for his patients. Dr. Maercks is known for his philosophy of "histiocentricity," a focus on minimally invasive techniques to generate the best results, minimalize the chance of complications and lessen swelling and recovery time. Haute Living Magazine will feature Dr. Maercks as the exclusive face, breast and body doctor for the Miami market.
Read more about him here. http://www.hautemd.com/doctors/dr-rian-maercks.
About Haute MD Network
The exclusive Haute Living Haute MD Network is made up of the most prestigious doctors across the US. Doctors are revered and invited for their skill in one of nine specialties: Breast, Face, Smile, Nose, Skin, Body, Bones, Hair and Lasik. The Haute MD blog is frequently updated with groundbreaking news, trends and events in the industry, and is the ultimate source for finding the best doctor in your area. For access to all of this information and more, visit http://www.hautemd.com.
About Dr. Rian A. Maercks
Dr. Maercks' passion for medicine began before his school days did, and matched with his years of training, he has been able to achieve great success. He attended Duke University School of Medicine and gained entrance to the esteemed and selective Medical Scientist Training Program, where he trained as an M.D. and PhD simultaneously. His passion for helping children drove him to the renowned Cincinnati Children's Hospital Medical Center, where he trained in pediatric surgery and advanced craniofacial training.
An innovative doctor to say the least, Dr. Maercks has developed many techniques of his own for treating facial and breast aesthetic concerns. One example is the MAERCKS-Lift, a facelift that requires no pulling of the skin and ends with barely-there (and hidden, nonetheless) incision marks.
Dr. Maercks is dedicated to his patients. Before a patient makes a decision on a procedure, he spends time discussing the options, risks, benefits and details with them. Dr. Maercks has gained Miami's trust for all their face, breast and body needs.
###