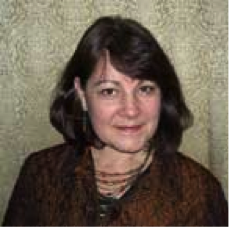 Salt Lake City, UT (PRWEB) February 01, 2012
For teachers who have been asked the question, "when am I ever going to use what you're teaching me in real life," education expert Dr. Lisa Leith gives an answer.
In her webinar "Common Core Standards: Equity and Opportunity," which will be available for free download on Tuesday, February 7, 2012, Dr. Leith discusses the way that the Common Core Standards are structured to support more than just the academic life of a student, but the "whole child." Dr. Leith's webinar provides detailed, practical strategies for designing lesson plans within the Common Core to support the whole child, and in so doing to assure equal outcomes and opportunities for all students.
"This issue of supporting the whole child is actually crucial to the question of when students are going to use academic knowledge in their own lives," explains Dr. Leith. "Because the Common Core Standards are structured to carry the child through every grade and on to college and career readiness, teachers can show students how the knowledge they obtain in, say, grade eight, will build upon itself year by year to eventually provide them with a skill they will need to succeed in college and a 21st century career."
"And this kind of in-class discussion," continues Dr. Leith, "gets at more than just the intellectual life of the child. It addresses the child's future—her hopes, dreams, and fears. As teachers, we receive too little training on how to draw what students think about themselves and their futures into the classroom, and because of that we lose a great many high-risk students. The Common Core gives educators a way to incorporate the whole child into lesson planning, and to draw in children who would otherwise fall through the cracks."
Anyone can get Dr. Leith's "Common Core Standards: Equity and Opportunity" for free. The webinar will be archived on School Improvement Network's home website, and will be available for download with audio and visual components beginning February 7, 2012. To download the webinar, visit http://www.schoolimprovement.com/pd360-free-pd/webinars.
About Lisa Leith
Dr. Lisa Leith is Director of Content for School Improvement Network, and an adjunct faculty member in the Graduate Department of the University of Phoenix. Before joining School Improvement Network, Lisa served as Director of Accountability and Accreditation for Thompson School District in Loveland, Colorado. She has been a secondary math teacher and a principal in elementary, middle and high schools. Lisa earned her MBA from the University of the Incarnate Word in San Antonio, TX and her PhD in Educational Leadership and Innovation from the University of Colorado at Denver. Lisa's research focus and passion is improving academic outcomes for all students through a focus on cultural proficiency, student-centered practice and inclusive school climate.
About School Improvement Network
Founded in 1991 by teachers, the School Improvement Network provides comprehensive, research-based professional development anytime, anywhere. As the home of The Video Journal of Education, PD 360, Observation 360, the Learning 360 Framework, Equity 360, and Common Core 360, School Improvement Network resources focus on the most relevant topics, feature the top experts, and show educators how to put theory into practice. School Improvement Network works with thousands of schools and districts in every state and around the world and has visited over 3,500 classrooms to document best practices in action. Learn more at http://www.schoolimprovement.com.
School Improvement Network, PD 360, and their respective logos are trademarks of the School Improvement Network. All other trademarks and registered trademarks are the property of their respective owners.
Press Contact:
Duane Sprague
School Improvement Network
801-758-9546
duane(dot)sprague(at)schoolimprovement(dot)com
# # #