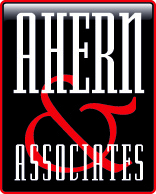 Although the trucking industry is improving its profitability, the economy is not improving at the same rate. It is still very difficult for small to medium size trucking companies to be able to secure adequate financing
Phoenix, AZ (PRWEB) February 01, 2012
Further adding to their broad catalog of transportation industry services which include mergers and acquisitions, operational reviews of transportation, freight brokers and warehousing companies as well as partnership programs, DOT compliance reviews and PEO leasing programs. Ahern and Associates, Ltd. has answered the call of increasing demand to efficiently locate quality used equipment for growing LTL and Truckload carriers at favorable pricing. In addition, through new, nationwide strategic alliances, Ahern now has the ability to sell-off or dispose of used equipment from downsizing carriers as well.
Often credited for extensive trucking and logistics company reorganizations and for putting together some of the largest acquisition deals throughout the transportation industry, Ahern and Associates, while already on pace to eclipse 2011's record year, continues to evolve by adding these much needed services to their portfolio.
By eliminating retail middlemen and negotiating pricing nationwide, Ahern's new service will work closely with owners of LTL and Truckload carriers to fulfill specific used equipment needs at the most favorable pricing available whether the need is one truck or 300. With the cost of new equipment rising, many small to medium sized trucking companies are being forced to look for good used equipment in order to satisfy growth. Unfortunately, a gap has been left in the marketplace which hasn't provided a surplus of quality used equipment making sourcing increasing difficult—until now.
Recognizing that large lenders unfortunately do not look favorably upon Middle America transportation companies which Ahern regularly services, the firm is also in process of securing specific financing packages for small to medium sized carriers, providing a true one-stop equipment sourcing service.
In addition, as a byproduct of economic survival, Ahern is seeing many companies downsize, forcing them to quickly liquidate unwanted equipment. Ahern's new service also provides a medium to unload such equipment and dispose of it without costly brokerage fees.
"Although the trucking industry is improving its profitability, the economy is not improving at the same rate. It is still very difficult for small to medium size trucking companies to be able to secure adequate financing for receivables and truck and trailer purchases," commented Andy Ahern, CEO of Ahern Associates
About Ahern & Associates, Ltd.:
Ahern and Associates is North America's leading trucking and transportation management consulting firm. The skilled consultants at Ahern and Associates specialize in mergers and acquisitions of trucking and logistics companies as well as the restructuring and evaluation of existing carriers that seek to increase operating efficiency and improve profitability. Since 1987, Ahern and Associates has aided hundreds of buyers in the acquisition of trucking and logistics companies throughout the U.S. and Canada as well as assisting many transportation and logistics companies in reducing their overall operating costs and increasing their profitability. For more information, please call 602-242-1030 or visit http://www.Ahern-Ltd.com
Business contact:
A.W. Ahern
602-242-1030
Media contact:
Jason W. Jantzen
Phoenix Marketing Associates
http://www.PhoenixMarketingAssociates.com
602-282-0202
###