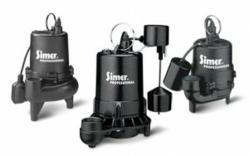 (PRWEB) February 02, 2012
Waterproofing is pleased to announce that it has added the Simer Sump Pump range to it's wide range of leading sump pumps. Dry-X provides and installs a full line of variable HP sump pumps from leading manufacturers. "The addition of the http://dryx waterproofing.com/sump-pump/ [Simer pumps __title__ Sump Pumps the last defense against flooding] further strengthens our range of offerings and Dry-X's commitment to provide durable products that represent both quality and value" said Josh Neto, Dry-X Sales Director.
About Simer
Simer is a leading supplier of residential water management products backed by decades of knowledge and experience. For more than 30 years Simer has been a leader in providing water systems products to solve your residential water management needs.
About Sump Pumps
Sump pumps are designed to be placed into a sump basin, typically in the basement of your home, to remove unwanted groundwater before it reaches a potential flood level. Sump pumps operate with a switch – vertical or tethered switches rise along with the water level, and turn the pump on when it reaches a certain point. An electronic switch turns the pump on when it senses the water level has reached a certain height, when all probes have been submerged by water. Sump Pumps are available in a variety of constructions from corrosion resistant thermoplastic, heavy-duty stainless steel, and durable cast iron.
###