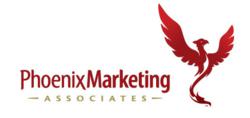 Phoenix, AZ (PRWEB) February 01, 2012
This past week, Ling and Louie's Asian Bar and Grill celebrated New Year's all over again with their annual push during Chinese New Year, with this year marking the festive Year of the Dragon. Celebrated and managed by Phoenix Marketing Associates in all franchised locations in Scottsdale, Denver, Boise, Anchorage and sister restaurant Thaifoon in Salt Lake City, the franchise offered guests a delicious Feast of Fortune menu featuring more traditional fare.
Tapped with public relations duties for the event on short notice, Phoenix Marketing Associates was able to secure two spots in the Phoenix market and one in the Denver market in addition to several write ups online covering the festivities from January 20-23rd.
Phoenix Marketing Associates performs a multitude of marketing duties for the Ling and Louie's franchise including branding, strategic planning of multi-state promotions, public relations, online marketing, social media campaign management and email marketing, among others.
Coverage was obtained on Phoenix ABC Affiliate, Channel 15′s Sonoran Living where Ling and Louie's enjoyed 3 segments, Good Morning Arizona, Channel 3′s Saturday Morning show and Denver FOX Affiliate FOX 31, also 3 live segments.
###