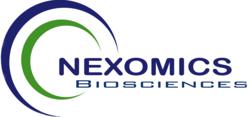 Nexomics Biosciences is well equipped with our new North Brunswick facilities to continue to deliver world class scientific services in support of drug discovery efforts including protein sample production and structure analysis
North Brunswick, NJ (PRWEB) February 01, 2012
Nexomics Biosciences Inc., a drug discovery and contract research company, unveils today its next phase of growth with the dedication and official opening of a new headquarters in state-of-the-art laboratory space at the Commercialization Center for Innovative Technologies (CCIT) in North Brunswick, New Jersey. The CCIT is part of the New Jersey Commission of Science & Technologies (NJCST) Incubator program and the home of numerous biopharmaceutical organizations throughout the state. Over the next year, the company plans to increase its capacity in protein production and to continue operations providing structural biology fee for service offerings.
"Nexomics Biosciences is well equipped with our new North Brunswick facilities to continue to deliver world class scientific services in support of drug discovery efforts including protein sample production and structure analysis," said Gaetano Montelione, Ph.D., President and CEO of Nexomics Biosciences. "Nexomics is also enthusiastic and ready to expand its services in protein antigen production."
The mission of the company is to give its customers a competitive advantage in the drug discovery process using know-how and intellectual property developed by a large-scale structural genomics project. The company is also able to leverage its unique license agreement with Rutgers, The State University of New Jersey to access and validate potential new drug targets discovered in the academic environment.
"One of our main goals going forward will be to enhance our protein production capabilities to support the discovery needs of the biopharmaceutical industry. While protein production has been somewhat commoditized in recent years, that is mostly for the low hanging fruit. The novel targets that will fuel tomorrows drug pipelines are often the most challenging samples to work with. Given our expertise in working with difficult to express human proteins we believe we can offer a niche service offering of unparalleled quality. Furthermore, New Jersey provides the ideal environment for a growing drug discovery company as it is home to one of the world's leading biotechnology clusters, world-class academic and scientific institutions, top teaching hospitals, and the best educated workforce in the United States", added Montelione.
About Nexomics Biosciences, Inc.
Nexomics Biosciences founded in 2006, focuses on the discovery, development and commercialization of novel drugs for cancer, antiviral, and antibiotic treatments. Additionally, Nexomics also functions as a contract research organization (CRO), offering a broad array of gene-to-structure services to the biopharmaceutical community. By utilizing a fully integrated drug discovery pipeline, Nexomics offers a variety of services from bioinformatics, target profiling, gene cloning, recombinant protein expression, laboratory-scale fermentation, crystallization, NMR structural studies, X-ray crystallographic structural studies, and functional annotation. For more information about Nexomics Biosciences, visit http://www.nexomics.com
About the Commercialization Center for Innovative Technologies
The Commercialization Center for Innovative Technologies (CCIT) is one of the more significant incubation facilities in the nation dedicated to life sciences and biotechnology companies. Located in the heart of the state's "Research Corridor" on the campus of the Technology Centre of New Jersey, the 46,000-square-foot CCIT facility offers the most wet labs in the state for incubation. Affordable and customizable office, production, and "plug-in ready" wet and dry laboratory space is available to qualified tenants. http://www.njeda.com
CONTACT: info(at)nexomics(dot)com
###