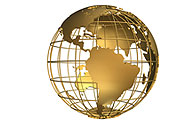 Hong Kong (PRWEB) February 01, 2012
InvestTechFX, the leader in the online forex ECN(electronic communication network) market commented on the breaking news that the United States joined the European Union earlier last week in launching an economic war against Iran to force it to abandon a suspected nuclear weapons program by imposing an embargo on Iranian oil exports and freezing assets of its central bank, EU members hope to cut so deeply into government revenues Tehran will agree to accept international safeguards on its nuclear program. However the sanctions themselves may be the penultimate step before a possible military attack. Western leaders such as the French president have insisted stiff economic sanctions are necessary to avert a possible war with Iran.
InvestTechFX, who provides the 0.5 fixed trading, also mentioned that the EU is Iran's second-largest oil customer, after China, and buys up to 20% of its oil. India has also followed suit along with China and not cutting its oil imports, especially when India imports 12% and cannot do without Iran's substantial oil inventory which they may purchasing at a discounted rate now that the EU and USA have imposed these sanctions.
If other U.S. allies, such as Japan and South Korea, follow suit, the sanctions imposed Monday could hit more than a third of Iran's crude oil exports, which account for 80% of the government's operating revenue.
InvestTechFX, a non dealing desk (NDD) online forex firm did highly indicate that the mere threat of sanctions in recent weeks has probability of sending the price of oil to $150.00 per barrrel which is enough to send Iran's economy into turmoil, squeezing its banks and sending the Rial plunging to its lowest level yet against the U.S. dollar, as frightened Iranians rushed to move their life savings into gold and online foreign currency trading.
InvestTechFX, the leader of the ECN and NDD also indicates that through harsh sanctions against Iran could rebound against European countries already struggling with their own economic crises. However, European headquartered oil firms such as France's Total and Royal Dutch Shell have already abandoned Iranian oil purchases or in the process of doing so
Moreover, the head of InvestTechFX VIP Managed Accounts Department suggests that China and Russia will become the winners out of this negotiation and United States will be the biggest losers. And being pretty much Iran's remaining customer, Beijing will be able to negotiate a reduced price. Saudi Arabia, the largest exporter of crude oil may increase the output to the west to avoid a price spike which may rise to 20 to 30 percent if Iran were to retaliate by halting its exports altogether.
As a result of this, InvestTechFX, the leader of the forex exchange with ten years experience in the forex market speculates a possible nuclear attack based on the current situation with Iran, EU and USA which is of the utmost importance since they are the world's second largest oil provider and the effect on all online forex trading commodities stocks and financial markets will be prominent to traders alike.
InvestTechFX, the leading provider of 0.5 Fixed PIP spread announced today that will continue to provide oil trading on a low spread no matter what the outcome of this turbulent situation.
that the company will be expanding into energy CFDs, and specifically oil trades. InvestTechFX, do all of the clearing with the leading clearing house's will provide bid and ask quotes from one of the major liquidity providers. The provider that has been established for many years which provides service for worldwide online forex traders for many years and guarantees the integrity of all its trades serves as an independent counterparty. InvestTechFX offers the lowest spread on the market through the same widely used premium MetaTrader4 platform. InvestTechFX offers forec, CFDs and Indexes that will be traded just as easily and efficiently as any forex currency exchange provides and this is due to the fact that the clearing department has just begun offering the ability to execute oil trading. InvestTechFX also offers groundbreaking promotions and low risk and highly profitable online forex managed accounts.
About InvestTechFX
The minimum margin required for a trader to have access to trade oil through InvestTechFX will be at the minimum deposit of $1,000 level, and InvestTechFX guarantees no commission on its trades. As a Non Dealing Desk (NDD), InvestTechFX does not trade against clients and has no interest in whether or not the trades are wins or not. The integrity of InvestTechFX insures the transparency and thoroughness of all trades.
InvestTechFX as the leading software solutions firm offering a 0.5 PIP fixed spread on 6 major Forex currency pairs. InvestTechFX works directly with a clearing partner and welcomes the full diversity of traders and their strategies through a comprehensive account groups system including scalping, mini/micro, and interest-free account groups. For more information on InvestTechFX and its offers, please visit their website.
###