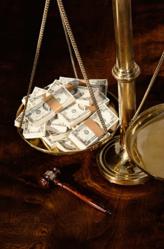 This collaboration will help us reach and serve the annuity owners who desperately need cash now...
Cherry Hill, NJ (PRWEB) February 09, 2012
Ozark Funding, one of the fastest settlement funding companies, teams up with Lead Agent, internet marketing consultants in a collaboration to reach more potential annuity owners looking to sell their payments.
The most important thing for a person who is looking to sell their structured settlement is choosing the structured settlement funding company that will get them the most money. No funding company knows this better than Ozark Funding. Their extensive experience with structured settlement annuities and the funding process allows them to provide their customers ongoing peace of mind as they walk them through the complicated steps in selling their annuity payments while also getting them the most cash possible.
Lead Agent has helped dozens of companies increase sales through online lead generation. They have extensive experience in several industries including franchising, personal lending, business cash advances, senior living, pre-settlement funding and of course, structured settlements. However, the one piece they cannot provide is the funding service that gives people who own structured settlements the guidance, legal aid, and most importantly the immediate cash that the annuity owner needs.
This partnership will include managed affiliate sites http://www.settlementestimate.com, and http://www.structuredsettlementplus.com, search engine optimization, pay per click campaign management and weekly article writing and syndication.
About Lead Agent
Structured Settlement Plus is a unit of Lead Agent LLC, an internet based lead generation and online marketing consulting company originally founded in 2004. Lead Agent manages over 50 industry leading websites in over a dozen verticals.
About Ozark Funding
Ozark Funding is your premiere Structured Settlement Funding source. If you are currently receiving periodic payments from a structured settlement or annuity and are in need of cash for bills, investment or even a home then Ozark Funding can help.
###