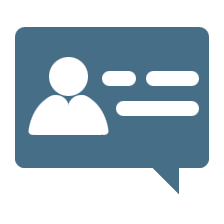 "Our biggest fans and promoters are our users and we wanted a system in place to thank them for all their hard efforts"
Teaneck, NJ (PRWEB) February 01, 2012
Fetchly, the innovator of the digital business card, has announced the company launched its Affiliate Marketing Program to enable users to promote Fetchly services and earn revenue. As part of this exciting launch, Fetchly will be kicking off the program by giving squares in an office-style Super Bowl pool for new users that sign up at Fetchly.com for a digital business card or get signups through their affiliate link.
The Affiliate Marketing Program was created to serve the growing community of Fetchly users wanting to share the service with friends and colleagues. "When a new user joins Fetchly we are frequently asked, how can I track how many people I have signed up," says David Berkowitz, Co-Founder and CEO of Fetchly. "We wanted to provide users with a simple interface that displays the number of impressions and signups to gauge traffic and reward success."
How the Affiliate Marketing Program works:
After a user creates a Fetchly account, they will get an affiliate link which is a unique URL that can be shared through email, text, Facebook, Twitter, blogs, etc. When someone clicks through the unique URL, the hit counter on the affiliate page will incrementally increase. Each time a new account signup occurs, the conversion counter will increase by one. "Our biggest fans and promoters are our users and we wanted a system in place to thank them for all their hard efforts" says Berkowitz. Fetchly will reward users that actively promote and provide a revenue share for the Fetchly Connect platform.
How the Super Bowl pool works:
All of the participants in the pool are randomly assigned a pair of numbers on a 10-by-10 grid. In the case of Super Bowl XLVI, one number represents the Patriots, the other the Giants. At the end of each quarter of the Super Bowl, you take the last digit of the Patriots' score and the Giants' score and find the corresponding box on the grid. The person whose name is in that box wins a share of the pool. Creating a Fetchly account awards you one box. For every five new signups each users generates through their affiliate ID, we will award an additional square in the pool. Existing Fetchly users will be able to participate with their affiliate ID. Each quarter we will award the winning square a $25 Visa gift card, and the final score winner will be awarded a $100 Visa gift card. The Super Bowl pool squares can be viewed at fetchly.com/super-bowl-2012.
Anyone can Text SB2012 and who they think will win to 83432 and we will post the results after the game (example TO: 83432 MSG: SB2012 the giants will for sure win. GO GIANTS!!!)
About Fetchly
Fetchly makes contact-swapping easy via text message on any mobile phone. Contact information can be sent to or fetched by anyone, even people not registered with Fetchly. Only the information you want to share will be displayed to the other party. An online activity feed displays all your interactions for easy reference any time. Fetchly Connect extends Fetchly's core features to allow attendees at events to connect with exhibitors and other attendees. When using Fetchly Connect, exhibitors will generate leads to increase their ROI, and attendees will see added value. At the end of the event, Fetchly provides the event manager a detailed report with the analytics of the event.
To see a demo or to learn more:
Text Fetchly to 83432
Follow us on Twitter @fetchly
Like us on Facebook
For more information:
David Berkowitz, Co-Founder and CEO
Fetchly
877-558-3432 x3
http://www.fetchly.com
# # #