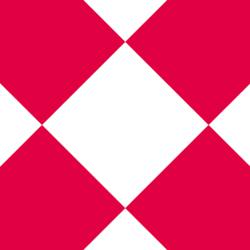 That companies, like Apple, Google, and Facebook want to be in London over other European cities is a great vote of confidence in the capital.
London, England (PRWEB UK) 1 February 2012
Take-up of central London offices fell 27% to 10.7 m sq ft in 2011, but a coinciding fall in supply and doubling of demand from the technology sector provides reason to have confidence in the long-term outlook, according to Knight Frank, which today hosted its annual Central London breakfast at the Dorchester Hotel.
Take-up of central London offices from IT and telecoms firms was 1.3m sq ft in 2011, compared to 640,000 sq ft in 2010 – despite a slowdown in demand from other industries, particularly finance. Major technology firms acquiring offices in London in 2011 included Apple, Expedia, Facebook, Google, Groupon, Nokia, O2, and Lastminute.com. Also, availability of central London offices fell by 1.5m sq ft in 2011 to 16.8m sq ft – supply peaked in 2009 at 23m sq ft.
Knight Frank's research set out in its Silicon London report also found that rising technology firm demand was a London-wide phenomenon, and not restricted to the Shoreditch / Old Street roundabout area. Distinct concentrations of technology sector deals were found in Clerkenwell, Covent Garden, Farringdon, Fitzrovia, and the Southbank.
Other key points from the presentation included:
Prime rents in London's West End finished 2011 at £92.50 per sq ft, up 8.8% on a year earlier. In the City prime rents remained unchanged in 2011 at £55.00 per sq ft.
Prime investment yields remained steady last year at 4.0% for the West End, and 5.25% for the City. Office investment transactions totalled £9.1 bn in 2011 (2010 = £10.4 bn), of which 60% involved overseas buyers.
Commenting on the figures, James Roberts, head of commercial research, said: "The central London office market felt the impact of the global economic slowdown last year. However, if the recent rally for equity markets continues, I believe we could see office demand pick-up again by the summer. Plus there is this additional upside from the technology sector to give us confidence. If office demand from tech firms doubles during an economic slowdown, it will be interesting to see what happens when growth improves."
Tim Robinson, leasing partner, said: "Despite the fall in take-up last year, the supply of London offices continues to fall, and this is supporting rent levels. The current pipeline of development completions for this year and next is less than the level of take-up for new build space seen in 2011. So if demand is no better than last year, I expect supply to continue to fall in 2012 and 2013. I expect rents to be level for most of 2012, possibly growing in Q4, but certainly increasing next year."
Stephen Clifton, investment partner, said: "Ten years ago, the investment market was dominated by UK investors, with a minority of foreign money mostly from the US and Germany. Now foreign capital from across the globe is the majority, with much of the investment coming from emerging markets and the mineral economies. Up until now the overseas money has targeted trophy assets, but I expect them to diversify their portfolios this year taking on more risk, either buying sites or joint venturing with UK developers."
John Snow, head of central London offices, concluded: "That companies, like Apple, Google, and Facebook want to be in London over other European cities is a great vote of confidence in the capital. This is a time of huge change for London, with the foreign influence growing in both the leasing and investment market. London is a business friendly environment, which is the lure for overseas companies and investors. I expect this globalisation of London to continue."
For further information, please contact:
Alice Mitchell, commercial pr manager, Knight Frank +44(0)20 7861 5168, alice.mitchell[at]knightfrank.com
Ends
Notes to Editors
Knight Frank LLP is the leading independent global property consultancy. Headquartered in London, Knight Frank and its New York-based global partner, Newmark Knight Frank, operate from 207 offices, in 43 countries, across six continents. More than 6,340 professionals handle in excess of US$886 billion (£594 billion) worth of commercial, agricultural and residential real estate annually, advising clients ranging from individual owners and buyers to major developers, investors and corporate tenants. For further information about the Company, please visit http://www.knightfrank.com.
###