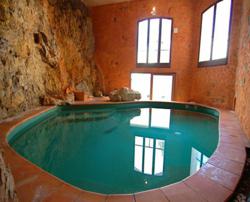 We have now added a video element to marketing the wonderful apartments we have on our books, says Simon Walker - DIrector of Your Nice Apartment
(PRWEB) February 03, 2012
In February 2012 property management company Your Nice Apartment, who specialize in renting stylish apartments, villas and houses in London and on the French Riviera, have now become the first rental agency in Nice to utilize video when advertising holiday rentals in Nice.
'We have now added a video element to marketing the wonderful apartments we have on our books. Produced by professional television broadcasters each video provides a deeper perspective of each of our apartments that goes beyond that of the standard photograph.' Simon Walker – YNA director
Being able to view these videos on the YNA website will help people choose the right holiday rentals nice has to offer.
'We take several holidays to Nice each year and to actually be able to get a feel for an apartment and 'look' around it as you would on a TV property programme before you book it is a real bonus for us. One of our friends had their Nice holidays ruined by another agency when the apartment they had booked turned out to be nothing like the photographs on the website.' Lisa Wilson, YNA customer
The videos are being produced by London company Bobbys Girl productions who specialize in TV and broadcast work.
'There are many people who want to take holidays in Nice but are wary of trusting websites offering accommodation with just photographs. Now thanks to our little video pieces, people really can have a good look before they book'.
These new videos seem to be a hit with owners and holiday makers alike.
So if you are looking to take a holiday to Nice or if you have a property and are thinking of renting it out, there is a new owners page explaining everything you need to know about how Your Nice Apartment can generate an income from your property whilst taking care of your special investment.
Your Nice Apartment specialises in stylish apartments and luxury villas to rent on the sun drenched French Riviera and serviced apartments and houses to rent in London, one of the most exciting capital cities in the world.
For more information visit http://www.yourniceapartment.com
###