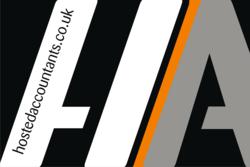 Hosted desktop solutions for accountants and Cloud computing technology
(PRWEB UK) 3 February 2012
Hosted Accountants, who provide virtual hosted desktops and IT support to accountants across the UK, today announced that it will be partnering with the 2020 Group to co-sponsor its new regional roadshow events. The company, which cuts IT costs for users by hosting accountancy software, will be attending the nine regional events throughout 2012 to showcase their solutions. The 2020 Group has been helping accountancy firms to grow their practices for over 25 years and provides CPD Training, Practice Management and Development seminars and Focus Groups across the UK and Ireland.
The regional roadshows are a direct response from 2020 to many requests from members to provide local events and will take place in venues in London, Birmingham, Manchester, Edinburgh, Belfast and other major cities. The events will cover a broad range of topics for attendees, including an IT stream focussing on cloud computing, CRM and workflow.
Gordon Gilchrist, Marketing Director of the 2020 Group says: "We are delighted that Hosted Accountants are co-sponsoring these events, as they are an exciting new company providing top notch cloud computing solutions."
David Watson, Technical Director at Hosted Accountants says: "We are really pleased to be supporting the regional 2020 events and having the opportunity to meet the group's members. We consider 2020 as industry leaders who are at the forefront of innovation in their field."
Further details on the events can be found here:
Hosted Accountants Ltd (http://www.hostedaccountants.co.uk) provides virtual hosted desktops and compliance software hosting to accountants across the UK. The company was established to provide cost effective cloud solutions to meet the growing IT support needs of accountants. Its directors are industry experts with over 35 years' experience of accounting systems and software.
For further information, please contact Dan Blackett of Hosted Accountants on 01392 874 766.
###