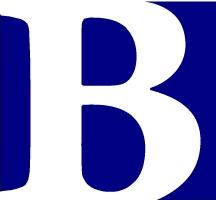 Testimonial: "I just want to say, how much my kids and I appreciate Blavo & Co, guiding us through this very difficult, very turbulent journey."
- A.S
London, UK (PRWEB UK) 15 February 2012
Blavo & Co Solicitors would like to congratulate and applaud the upcoming anniversary of 15 years as a fully operational legal practice.
Blavo & Co Solicitors was founded in 1997 as a standalone law firm specialising in defending the rights of the individual. With an ethos and dedication to provide the highest standard of care, and advice, and the best quality resources to the provision of the service. Blavo & Co are very proud of the broad spectrum of services offered to private individuals and businesses, both nationally and internationally, thus resulting in the rapid expansion within the firm the most recent years, to accommodate the growing number of clients represented.
Blavo & Co's increase in practice size has resulted in a fast expansion into now seven different offices spread over the regions of London, Hertfordshire and Surrey. Undertaking both private and public funding work. In circumstances where clients may have difficulties to come into branch offices, for example due to a disability, arrangements can be made to meet with them to obtain their instructions.
Blavo & Co represent clients through a range of cases across all seven offices. One of the busiest departments is the family department, where Blavo & Co have Solicitors based in London and Guildford offices. Headed by a Partner of the firm, Joanne Day, the family department provides expert advice in a range of areas; Divorce & Separation, Financial Settlements. Cohabitation, Civil Partnership, Children Law (both Public and Private Law) and domestic violence. Blavo & Co's team understands how daunting it is when a relationship breaks down, especially with the uncertainties that follow. Our Solicitors and Caseworkers can provide expert advice as to what should happen to finances, property and children.
This area covers the laws related to and regarding families. This includes the establishment of family and domestic relationships, the rules for creating a union - be it domestic partnerships, civil unions, or marriage, as well as their termination or dissolution, and the ensuing issues related to this, child support, property division, custody and the like. When one thinks of family court, marriage, divorce, adoption, domestic abuse, child abuse and other related topics generally come to mind. All of these issues and more are addressed in family law.
Joanne Day, Partner and head of the family department sheds some light on the progress and future of the department. "The Family Department of Blavo & Co is dedicated to becoming the national leading provider in all aspects of family law by providing excellent advice, assistance and representation for which the company are renowned. By maintaining strong relationships with professional bodies and third-parties we make sure that the client is offered a full package of services to meet their needs when required. With potential legal aid cuts and the uncertain financial climate, our goal is to continue to provide our invaluable service to all clients by offering competitive rates and utilising methods to minimise the client's costs but not the care which we provide them. Our plan is to continue to treat each case individually in a professional manner and with the dedication, passion and understanding that our client's deserve. It is for this reason that the Family Department excels."
Blavo & Co are committed to resolving disputes in a non-confrontational way wherever possible. Experienced Solicitors practice family law by adopting the resolution code. In the Blavo & Co team, included are have members of resolution (first for family law) and the Law Society's Family Law and Children Panel and Family Law Advanced Accreditation scheme.
Blavo & Co have developed a reputation for being approachable, friendly and for consistently exceeding client's expectations whilst maintaining ethical and socially responsible standards. As trusted advisors to our clients, having an excellent track record of providing quality and value for money service. Blavo & Co have a friendly, approachable, sensitive and pragmatic approach to valued client relationships because Blavo & Co believe that the client comes first.
For any Family legal advice, or advice within any other departments, contact Blavo & Co on +44(0)20 7025 2020.
# # #