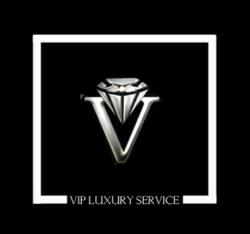 Vip Luxury Service CLUB: news and product announcements. We list all kind of luxury items, from estates, boats and watches, to the most expensive gadgets.
New York, NY (PRWEB) February 03, 2012
Vip Luxury Service in partnership with Fashion Week and More launches the new exclusive luxury lifestyle Blog.
Vip Luxury Service Mag is a magazine in continuous evolution, always delivering content most relevant to readers. The blog can cover many things such as specific items of clothing and accessories, trends in various apparel markets (Haute Couture and Pret-a-porter) celebrity fashion choices and street fashion trends.
Created by a team of highly experienced sales managers with over 20 years experience in fashion working for some of the most important brands in the market, Vip Luxury Service Mag provides its expertise to growing businesses giving them the opportunity to market themselves in a competitive fashion in a continuously transforming market.
VIP Luxury Service is a company dedicated to providing the most discerning clients with a complete selection of products and services.
In this blog, Personal Shoppers and Image Consultants will give style tips and advice for a luxury lifestyle.
VIP Luxury Service offers a complete selection of services that will help design the perfect luxury lifestyle ranging from personal styling, image makeovers, closet overhaul, private shopping to custom packages and wardrobe management.
A Luxury Blog for High-end consumers. From tech toys to yachts, from High end resorts, to the latest 5 star restaurants.
Vip Luxury Service has recently partnered with Fashion Week and More to provide fashion and luxury companies an experienced consultancy service including an exceptional sales campaign management service throughout the Milan, Paris and London Fashion Weeks.
Fashion Week and More offers a flexible organizational structure, and guarantee of professionalism, quality and competence.

Brand Management
Fashion Marketing
Branding and Distribution
Sales & Retail Management
Product Advisory
Fashion Week and More is able to organize the perfect sales campaign for fashion companies in Milan, Paris and London. This service is ideal to support fashion designers attending trade shows or events such as: BREAD & BUTTER, WHITE SHOW MILANO Pret-a-Porter, Tranoi etc etc to attract the most' important buyers to their stands.
The Sales Campaign Management service covers all areas relating to the organization of the event and includes: Graphics and photoshooting, Catalogues and price list preparation, Location Scouting & Visual Merchandising, Sales Assistants and Models.
###