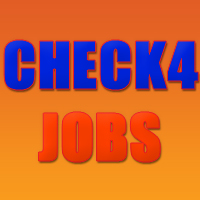 (PRWEB) February 06, 2012
December was another busy month for Check4Jobs with thousands of candidates registering on the site to secure a new job. Nothing remarkable about this, however, the number of IT professionals registering in this same month fell.
IT employees are often the first to go in a faltering company but the reverse can also be seen. Companies experiencing growth in demand or investment will sometimes require additional technical know-how to develop or configure new or enhanced systems.
There could be a number of reasons for the drop with self-employment in this area also a very popular explanation. It's too early to hypothesize about the cause but it's certainly interesting to speculate.
The fall of 13 per cent seems relatively small but when compared to large increases in other sectors such as Administration (up 38 per cent), Engineering (up 60 per cent) and Building Trades (up 165 per cent) the discrepancy is huge.
Alexandra Tatarus, Check4Jobs website manager commented, "Fluctuations in registration numbers is common, particularly around December when many people take time out away from their desks. However, when one sector behaves dramatically differently from the norm it could be a sign of an underlying trend within the industry".
Mrs Tatarus would not be drawn on possible causes of this discrepancy as she added, "it could just be an isolated abnormally that corrects itself the following month" but until these figures are available we can only speculate as to the cause."
IT jobs still remain one of the largest sectors on Check4Jobs with nearly 60,000 registered vacancies but with falling numbers of IT professionals in circulation it could be the right time to start applying for IT jobs now.
###