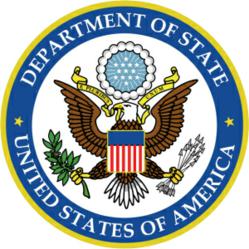 "...owning a rental property is a business venture and decisions should be made accordingly." - Tim McGrath, Associate Broker & Owner McGrath Real Estate Services
Arlington, Virginia (PRWEB) February 07, 2012
The mission of a U.S. diplomat in the Foreign Service, as defined by the U.S Department of State, is to promote peace, support prosperity, and protect American citizens while advancing the interests of the U.S. abroad. Moving one's entire life to a foreign country to serve the United States is a noble task that presents many challenges. One such challenge is making sure that your property at home is well managed. The Foreign Service Institute's Transition Center held their annual "Managing Your Rental Property from Overseas" Seminar on January 11, 2012 to address this challenge by hosting property management and accounting professionals.
The panel of experts at the seminar included Donna Courtney, a property management consultant for McEnearney & Associates, Tim McGrath, owner and Associate Broker at McGrath Real Estate Services, Brian Ridgway, owner and Principal Broker of Executive Housing Consultants, and Jon Nichols, CPA at Huey & Associates.
The seminar began with a survey that revealed that the majority of attendants were single-family homeowners who lived in Virginia and are leaving the country for their assignment in the next six months. The majority had never rented out or managed their property and most feared damage to their property by future tenants.
From this poll, the panelists tailored their topics which included Courtney's, "Preparing Your Property for Rent", McGrath's "Questions to Ask a Property Manager", Ridgway's "Regional Legalities of Renting", and Nichols' "Tax Implications of Owning Rental Real Estate".
Courtney, who traveled as a Foreign Service Officer's wife, began her discussion by urging attendants to refinance before they leave for their assignments due to the low interest rates. She highlighted three main ways to properly prepare rental property for the open market: conducting preventative maintenance, avoiding liability by getting proper landlord insurance, and presenting your property well so that you attract the best tenants. She also recommended maintaining a maintenance fund of 1-3% the market value of the property.
Next, McGrath reacted to attendants' responses in the opening survey by stating, "I'm starting a coalition to make this more interesting for you!" He spoke about his assigned topic, "Questions to Ask a Property Manager," as well as how to determine rent. McGrath reminded the audience that having a rental property is a business venture and decisions should be made accordingly. He directly addressed the audience's comments about fearing tenant damage by reassuring them that their greatest risk is vacancy time. His advice to the Foreign Service Officers in attendance culminated in three tips for working with property managers: have trust, have shared expectations, and find a tenant of integrity.
Ridgway's topic, "Regional Legalities of Renting," focused primarily on Landlord-Tenant laws and hazards for properties. He stressed that it is key to understand the point of view of laws and to always have a good lease onto which you can fall back. In regards to home hazards, Ridgway mentioned lead-based paint and mold/mildew concerns as particular hazards of which to be aware.
Finally, Nichols addressed the financial concerns of the Foreign Service Officers throughout his discussion of "Tax Implications of Owning Rental Real Estate." A major component of his presentation included an extensive list of items that can be deducted from a landlord's taxes, the difference between cash flow and taxable income, and passive income.
After a brief question and answer session, attendants were able to speak directly with the panelists in regards to their personal questions. While renting out a home is a business decision, every situation is different and needs special attention. Each panelist strongly recommended hiring a professional property manager to handle their property while overseas on assignment.
ABOUT:
McGrath Real Estate Services has served the Northern Virginia region since 1976 as an expert in property management and real estate sales. There has been a concerted effort on the part of on the McGrath Real Estate team to combat the consistent poor news coming from the real estate market. McGrath continues to combat the shaky Northern Virginia housing market providing a feeling of hope to future home sellers and buyers. For more information please visit http://www.McGrathRealEstate.com.
###