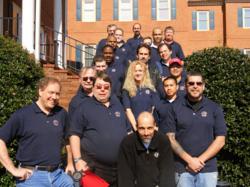 "The daily reports of successful security violations of organizational networks, exposing sensitive data causing financial harm must be met with increased training of the IT worker," said Richard Rodgers, Pres & CEO of CED Solutions.
Atlanta, GA (PRWEB) February 03, 2012
CED Solutions, the #1 locations for Microsoft Certifications in North America, and a Platinum Level Partner with CompTIA announces the availability of a new CompTIA Security Certification (CASP), the CompTIA Advanced Security Practitioner. With increasing sophistication of security threats, browser-based threats, malware (viruses/worms/botnets), social engineering and phishing, data theft, email-based threats and many more security risks, understanding how to design and build security solutions is essential for corporations and governmental agencies.
Internet and mobile threats to cloud computing, mobile phone device security, and instant messenger threats required a strong organizational security policy to be enforced properly.
Respondents about security incidents and breaches believe that human error will increase significantly as a factor over the next two years. The primary sources of human error are: failure to comply with company security policies, lack of security expertise, lack of security training, and a lack of resources. Over 92% of respondents indicate that IT staff security training has a high or moderate ROI.
Improving the IT Security Workforce includes: more technology-specific training, more frequent training, more recognition/financial rewards for IT staff that complete a security certification, having more IT staff complete security certifications, more vendor-neutral security training, and more instructor-led training.
The CASP exam will have performance-based questions, concentrates on new technologies such as IPv6, VoIP, and SaaS. The certification is being added as part of the DOD Directive 8570 at the Technical Level III and IA Management Level II. The CASP Objectives include: Enterprise Security; Risk Management, Policy/Procedure and Legal; Research and Analysis; and Integration of Computing, Communications, and Business Disciplines.
CASP Exam Highlights: For performance-based items, the CASP candidate will be given a scenario/problem, and will be prompted to push a button to launch a simulated environment that is created via software. The simulated environment should be familiar to a security professional with the level of experience recommended for the CASP exam. Once the simulation is launched, the candidate will need to perform whatever task(s) are appropriate, based upon the given scenario and the tools/information that are provided in the question.
Although there is no prerequisite for the course and exam, the target audience for the course are IT security professionals with a minimum of 10 years experience in IT administration and at least 5 years of hands-on technical security experience.
###