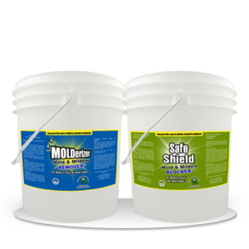 We wanted to develop a unique mold removal costing page to help alleviate any confusion and surprises that spring up with a mold remediation project.
Fort Lauderdale, Florida (PRWEB) February 02, 2012
Molderizer.com has just setup a new page on their site that will be dedicated to assisting mold sufferers about the details of mold removal cost. The team hopes to help educate mold sufferers with solutions and alternatives to mold remediation projects.
The team lead, Maurice Manhattan stated "We have tons of members contacting us about mold removal costs. It appears many mold remediation companies have all different costing and quotes. We wanted to develop a unique mold removal costing page to help remove any confusion and surprises. Also, we placed some tested and proven alternatives to get rid of ones own mold problem."
The site contains numerous guides which were developed from professionals in the industry. Molderizer.com not only contains products which are now available to the public, but also the site is leaning towards information and advice for many folks with mold problems. With it's vast network of professionals, the site is looking to educate consumers and mold remediation professionals on safer measures to clean and prevent mold problems.
Currently to subside costs for mold professionals, http://www.molderizer.com has developed two green mold solutions. Molderizer and Safe Shield, which were once only available to mold remediation companies. The site has now released the formulas to the public. The green mold products have been used in the industry and are used to kill mold and prevent any future outbreaks.
For those who wish to learn more you can view the new guide that helps people get an understanding of mold removal cost at Molderizer.com.
###