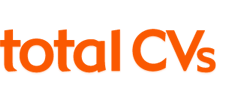 (PRWEB) February 07, 2012
Securing your first job is a real milestone in anyone's career, however with the job market becoming increasingly competitive recent graduates have difficulty shining above applicants that already have hands-on job experience. Total CVs recognise this as a genuine dilemma and have created a graduate specific product to counter the possible disadvantage this may cause.
Paula Hudson, CV writing services manager at Total CVs explains. "UK youth unemployment recently broke through the 1 million mark and is at a record high. Even the term 'lost generation' is making a comeback amongst recruitment commentators.
Young people are finding the tough job market particularly challenging as they struggle to demonstrate their suitability for over-subscribed job openings. There is a growing number of 16 to 24 year-olds that are permanently damaging their lifetime career prospects as they get trapped in long-term unemployment or jobs way beneath their capabilities."
Since their relaunch in January, Total CVs have written over 150 CVs for young people looking for an edge on their competition. A professionally written CV can make you stand out from the rest of the pack and help secure an all important interview.
To ensure first-time job seekers are off to a good start Total CVs have changed their Bronze Package (aimed at graduate and entry level candidates) to include a professionally written CV instead of a refresh of an existing CV. This complete overhaul written by a CV professional provides new job seekers with the best possible start and allows them to showcase their perhaps limited experience.
Total CVs Bronze package costs £49 and can be bought as a gift for a recent school/college lever or graduate that deserves the best possible start to their career. Visit Total CVs new website or call their team on 0845 8388755 to discuss specific requirements.
###