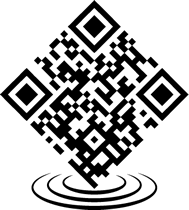 Liquid Clix(TM) QR Codes are the smart phone gateways to digital music offered on Liquid Spins.
Colorado Springs, CO (PRWEB) February 03, 2012
Liquid Spins announced today that its new, Non-Traditional Online Music Service is now available via the Liquid Spins Music Network (http://www.liquidspins.com). All music is available for free preview and purchase starting today.
Headquartered in Colorado Springs, CO, with our Entertainment Division located on the historic Music Row in Nashville, TN, Liquid Spins is one of the nation's newest online music companies specializing in Non-Traditional Music Distribution.
The classification of 'Non-Traditional Music Distribution' refers to the practice of partnering with established brands who will utilize the Liquid Clix™ QR Code technology, along with other activated-at-time-of-purchase methods, to offer digital music to their customers, in their stores, and on their products. This business model creates new space for Liquid Spins and satisfies the corporate goal of putting more music in more places.
At the heart of the company is a basic pay-per-download business model, which differs greatly from the streaming trends of today's newest music companies. While the Liquid Spins Music Distribution Network is centered around an online store, customers are driven to their downloads through unique product offerings such as retail t-shirts, concert posters, guitar picks, and temporary tattoos. Yes, Liquid Spins has actually developed a non-traditional product that lets users wear temporary tattoos that, when scanned with a smart phone, displays the user's theme music for the night.
Liquid Spins is a development stage company whose mission is to utilize mobile technology and brand partnerships to put more music in more places. Anyone can sign up for a free Liquid Spins account and listen to free music previews online. You can learn more about us online at http://www.liquidspins.com.
# # #