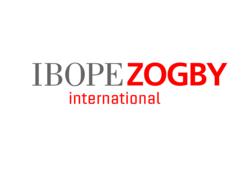 "75% of US adults are very or somewhat concerned."
Utica, NY (PRWEB) February 01, 2012
Three-quarters of US adults are concerned that China, not the US, has won an agreement to buy large amounts of off-shore oil from Brazil, a new IBOPE Zogby survey finds.
The IBOPE Zogby interactive poll conducted from January 27-30, 2012, asked the following question: Recently, Brazil entered into an agreement with China to sell large amounts of off-shore oil reserves, something the US was also trying to negotiate with Brazil. Does the US loss of this trade agreement concern you or not?
A total of 75% say they are either very (32%) or somewhat (43%) concerned, while 12% are somewhat unconcerned and 7% are not concerned at all. Republicans are far more concerned about the deal than Democrats (82% to 69%), as are seniors over 65 compared to 18-29 year-olds (83% to 69%).
Another IBOPE Zogby survey conducted January 20-24, 2012, found that majorities support the Keystone Oil pipeline project, and 61% agreed that until alternative energy becomes cheaper and more available, we should continue to support production of nearby fossil fuel sources.
The most recent online survey of 2,199 adults was conducted from January 27-30. The margin of error is +/- 2.2 percentage points. A sampling of IBOPE Zogby International's online panel, which is representative of the adult population of the US, was invited to participate. Slight weights were added to region, party, age, race, religion, gender and education to more accurately reflect the population.
ABOUT IBOPE Zogby International
IBOPE Zogby International is a non-partisan, premier global public opinion polling and market research firm that offers timely, accurate results and in-depth analysis and insights. IBOPE Zogby International works with issue experts in a vast array of fields including healthcare, technology, finance, insurance, energy, agriculture, public affairs, and media who offer insightful data analysis and exceptional service to clients in countries throughout the world. IBOPE Zogby International experts analyze data and work with clients to develop and implement new strategies, and offer customized and attractive solutions to challenges our clients face. IBOPE Zogby International was formed in January 2010 following the acquisition of Zogby International by IBOPE Inteligencia of Brazil, a subsidiary of IBOPE Group.
Please visit http://www.ibopezogby.com for more information on IBOPE Zogby International.
About IBOPE Group
IBOPE Group is a Brazilian multinational company specializing in media, market and opinion research with offices in the United States and 14 Latin American countries. Since its founding 68 years ago, it has been providing a wide range of information and studies on media, public opinion, voting patterns, consumption habits, branding and market behavior.
For more information on IBOPE Group, please visit http://www.IBOPE.com
###