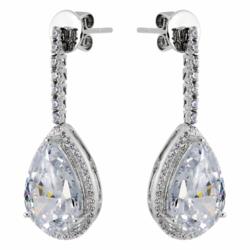 It is the perfect time to plan a proposal or give a meaningful anniversary gift to that special woman in a man's life
(PRWEB) February 01, 2012
Diamond Nexus recently launched several new collections, including the 10K Value Collection, a Pearl Luxe line as well as by releasing a new group of affordable engagement rings. The latest trends and bestselling items for Valentine's Day will be featured, as well as in-store promotions happening at the retail locations in Milwaukee and Chicago.
Brianne Smith, Director of Retail will be visiting the studio, offering viewers a look at Diamond Nexus' Top 20 most popular selling items. "The Top 20 items this year have looks for every woman, ranging from the classic and chic, to more elegant formalwear," Brianne Smith noted. She will also be speaking about the latest trends in jewelry design. Diamond Nexus' newly released engagement ring collection will also be displayed, along with pendants, earrings and other jewelry accessories.
With Valentine's Day right around the corner, companies like Diamond Nexus are seeing an increased demand for engagement rings and gift items. "One thing that stands out to me this year is that men are making purchases earlier, and I credit wish lists like the one on our site, for helping make romantic events much easier to plan for", Smith believes. "It is the perfect time to plan a proposal or give a meaningful anniversary gift to that special woman in a man's life."
The Morning Blend featuring Molly Fay and Tiffany Ogle is televised in the Milwaukee area from 9-10am CST, Monday through Friday. For fans outside of the viewing area; shows are also broadcast on their website, with this link: http://www.themorningblend.com/
Diamond Nexus was founded in 2004 with the purpose of bringing to the public the powerful benefits of the diamond simulant revolution. They have over 200,000 customers worldwide that have awarded them an "A+" rating with the BBB, and are rated a top ten online jewelry store according to the IR500 list. For two years in a row brides from The Knot have selected them as their Best of Jeweler. Diamond Nexus currently has two retail locations: their flagship store at Woodfield Mall in suburban Chicago, Illinois, and a second store at Mayfair Mall in Milwaukee, Wisconsin. In 2009 the company was named the official jeweler and crown maker of the Miss Universe Organization as part of NBC/Universal's "Green is Universal" environmental initiative.
###