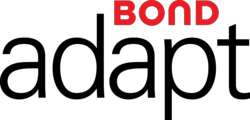 Atlanta, GA (PRWEB) February 02, 2012
Bond International Software, http://www.Bond-US.com, the global leader in recruiting and staffing software, announced today the newest enhancements to Bond Adapt. This cloud computing SaaS release includes major improvements to Bond's web-based solution that improve recruiter efficiency by;

Eliminating actions to create and send multiple emails to clients and candidates through expanded email marketing tools
Simplifying recruiting steps through the expansion of the dynamic dashboards in the Recruitment Studio
Improved candidate search with an updated user-friendly interface
Enhanced Email Marketing Communications with Customers, Candidates and Employees
This release includes innovative email marketing tools to boost communications with clients, employees and candidates. New features such as updated email templates, batch email preview, batch email tracking with Key Performance Indicator reports, and automatic personalization of batch emails.
Dynamic Dashboards Augmented in Adapt Recruitment Studio to Improve Recruiter Productivity
Some of Bond Adapt's most notable features, the dynamic dashboards that give users snapshots into the information they deem most important have been upgraded. The Recruitment Studio, a dashboard module that allows recruiters to conduct 80% of their daily activities from one screen, has been modified with candidate searches based on keyword with ranking, complete resume views, job searches based on keyword with relevance ranking, and hyperlinks from displayed fields to their corresponding Adapt records. The addition of these innovative features means that the recruiter will be able to complete more work in the Recruitment Studio, and spend less time navigating to other areas of the system.
Improved Candidate Search and Placement with an Updated User-Friendly Interface to Speed Recruiting
This release also includes many improvements to the search capabilities within Adapt. Using just one screen enables users to quickly search on candidates, customers and job orders, and to rerun a search so that the user can narrow down criteria without changing the original parameters. And Adapt now has the option to search against any notes in the candidate journal.
Steve Taylor, President and CEO of Bond International Software, Inc., said "Bond Adapt continues to prove itself in high-volume recruiting operations nationwide. Delivering staffing software functionality that positively impacts bottom-line results is our guiding principle. Staffing firms can further improve the efficient and profitable management of their business with these latest enhancements."
For more information on Bond Adapt staffing and recruiting software or to schedule a demonstration, please click http://www.bondadapt-us.com or call 800-318-4983.
About Bond International Software
London stock market-listed Bond International Software (BDI) is a global provider of recruitment and human capital management (HCM) software and services. Bond is the largest, and most established, global specialist in staffing software worldwide and is a rapidly growing provider of web-based and multi-lingual e-recruitment and talent acquisition software to the corporate market. Bond also provides established HR and payroll software and outsourcing services directly to both the public and private sectors.
Established in 1973 and listed on the London Stock Exchange since 1997, Bond has over 35 years' experience in the development and creation of products and services that have become industry standards. Headquartered in the United Kingdom, the Group also has offices in the United States, Australia, Canada, South Africa, Japan, Hong Kong and Peru - with a global team of nearly 500 employees, more than 3,500 customers and over 100,000 users. For more information please visit http://www.bondinternationalsoftware.com.
Bond International Software, Inc. is the U.S. operating company for Bond, with headquarters in Atlanta, Georgia and offices in Richmond, Virginia and Bloomington, Minnesota. The Bond U.S. operations, with more than 100 employees, support nearly 800 customers and over 22,000 users. For more information please visit http://www.bond-us.com.
For further information, please contact:
Tim Giehll
Chief Marketing & Strategy Officer
Bond International Software, Inc.
tim(dot)giehll(at)bond-us(dot)com
1-800-456-5660 X240
http://www.bond-us.com
###