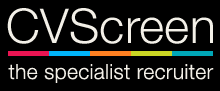 There are still on average over 80 applicants per IT vacancy.
(PRWEB UK) 3 February 2012
Graduate IT salaries have fallen by 3.4% reports CV Screen, with the average salary for a technology graduate now standing at £23,197.
The specialist IT Recruitment Agency monitored over 600 advertised positions for IT graduates and compared it to their findings from January 2011.
Matthew Iveson, Director of CV Screen commented, "2011 was a tough year for graduates looking to break in to industry and this has been reflected by the fall in salaries on offer."
A recent study by the Association of Graduate Recruiters (AGR) which predicts that Graduate Salaries will rise in 2012 was refuted by Iveson "We have seen an increase in demand from employers recruiting IT graduates over the last 6 months, but there are still on average over 80 applicants per vacancy. It is unlikely that the increase in demand will be significant enough to put upward pressure on starting salaries in the next 12 months. What we are seeing is that there are some talented 2010 and 2011 graduates still looking for work who are flexible in terms of salaries that they would accept to break in to industry."
The recruiter continued "Although the market has been relatively stagnant for the last three years, there are areas where demand is still relatively high and salaries for Graduates with Microsoft .NET and Java development skills will certainly rise as there is a shortage of candidates with these skills."
When asked about what employers are looking for from IT graduates Iveson continued," We frequently receive vacancies from employers who are looking for candidates who have undertaken a year in industry as part of their course or candidates who have undertaken an internship following graduation. Many employers feel that this will enable them to target suitable candidates who will be able to hit the ground running."
Iveson added "With UCAS showing a drop of 8.7% in the number of University applications, the worrying thing for the IT industry is that we will see a significant skills shortage in the next 5 years as the IT Jobs market recovers."
CV Screen recruit at all levels from graduate to IT Director level and when quizzed on the jobs market as a whole Iveson added "We have seen the demand for experienced IT professionals increase throughout 2011 which has been very encouraging. We expect that demand for IT graduates and more senior technology professionals in 2012 will continue to rise, but there will be little impact on salaries in what is still a recovering marketplace."
About CV Screen Ltd
Established in 2000, CV Screen is a leading IT Recruitment Agency which recruits for organisations throughout the UK.
With fees of 12.5% of the basic salary for permanent recruitment, our service enables our customers to reduce their recruitment costs without compromising the quality of candidates they recruit.
As one of the UK's leading IT Recruitment Agencies, we have an impressive client base including Links of London, Essex County Cricket Club, Hackett Plc and Easy Group.
As one of the UK's leading recruitment agencies, we also have new specialist divisions focusing on Accountancy Recruitment and Marketing Recruitment.
For further information, please call 01494 541 880 or visit http://www.cvscreen.co.uk.
###