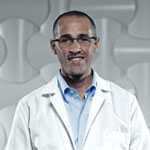 Shawn Talbott is a well-known and respected scientist with the perfect experience and skill set to lead MonaVie into its next phase of strategic product innovation.
CEO Dallin Larsen
Salt Lake City, UT (PRWEB) February 02, 2012
MonaVie, a leading product innovator in health and wellness, announced today that Dr. Shawn Talbott, a well-known scientist and expert in metabolism, weight loss, sports nutrition and human performance, has been appointed the company's new Vice President of Research and Product Development. In his new capacity, Dr. Talbott will be responsible for developing and overseeing the creation of an overall product strategy, including the development of new products and the integration of existing products into a long-term strategic plan. He also will lead MonaVie in research efforts that will provide credible, third-party validation of MonaVie products.
Dr. Talbott joins MonaVie with more than 20 years of experience in the field of nutritional products as a leading researcher and product developer. As a product developer, Dr. Talbott has created and researched some of the leading nutritional products on the market today, which have generated nearly $1 billion in combined sales. He also is the recipient of a dozen competitive research awards, and has published more than 200 articles on nutrition, health and fitness. In addition to his experience in product and development, Dr. Talbott has extensive experience in the direct sales industry.
MonaVie Founder, Chairman and CEO Dallin Larsen said, "As we launch MonaVie 2.0, the next phase of our company's strategic growth, it is extremely critical that we have someone with world class credentials leading the strategic direction of our product research and development. Shawn Talbott is a well-known and respected scientist with the perfect experience and skill set to lead MonaVie into its next phase of strategic product innovation. His recognized leadership in nutritional research and development will be vital, as we continue to expand the MonaVie brand worldwide."
Dr. Talbott received dual Bachelor's degrees in Sports Medicine (B.S.) and Fitness Management (B.A.) from Marietta College, his Master's degree (M.S.) in Exercise Science from the University of Massachusetts, and his Ph.D. in Nutritional Biochemistry from Rutgers University. He also has undertaken post-graduate studies in Entrepreneurship at the Massachusetts Institute of Technology's Sloan School of Business as part of MIT's curriculum with the Entrepreneur's Organization (EO) and the highly selective, 3-year Entrepreneurial Masters Program (EMP).
Dr. Talbott has served as a nutrition consultant and educator for elite-level athletes in a variety of sports, including professional triathletes, members of the NBA Utah Jazz , the United States Ski and Snowboard Association during the 2002 Winter Olympic Games, the Performance Enhancement Team (PET) for the United States Track and Field Association and the United States Olympic Training Centers.
As an athlete himself, Dr. Talbott has competed at the national and international level in Rowing (as part of the United States National Team Development Program) and Triathlon (completing over 100 marathons, ultramarathons and triathlons, including 14 at the Ironman distance).
Dr. Talbott has reviewed articles and served on the Editorial Boards for several scientific journals, including The Journal of Dietary Supplements, The American Journal of Preventive Medicine, The International Journal of Sports Nutrition, Current Topics in Nutraceutical Research and The Journal of Nutraceuticals, Functional & Medical Foods. He is the former Director of the University of Utah Nutrition Clinic and taught as an Associate Clinical Professor in the Department of Nutrition, where he received the Outstanding Instructor Award in 2004. He also is a Fellow of the American College of Nutrition (ACN), American College of Sports Medicine (ACSM) and the American Institute of Stress (AIS), and holds professional memberships in the American Society for Nutrition (ASN) and the International Society for Sports Nutrition (ISSN).
Dr. Talbott's most recent projects include the award-winning documentary film, Killer At Large—Why Obesity is America's Greatest Threat (which has been screened for First Lady Michelle Obama at the White House) and the upcoming book, The Secret of Vigor (about the detrimental health effects of chronic stress).
About MonaVie
MonaVie is a leading product innovator in the health and wellness category. Starting with the acai berry in 2005, MonaVie has fulfilled its mission to bring the rarest nutritional products to a global market. Its reputation as an innovative leader has been confirmed again with the introduction of its revolutionary new product platform, MonaVie Nutritional Chemistry™, that delivers custom nutrition to meet an individual's unique nutritional needs in an easy-to-use delivery system. Using the powerful Community CommerceSM business model, MonaVie is effectively providing an opportunity to create a more meaningful life for the one billion unemployed and underemployed worldwide through a global network of more than one million independent distributors in 21 countries. Consistent with its vision to generate abundance for people all around the world, MonaVie founded The MORE Project in 2005 as a catalyst to empower disadvantaged individuals to break the cycle of poverty, fear and hopelessness through educational programs and services that restore dignity and provide long-term self-sufficiency. Learn more about MonaVie at http://www.monavie.com.
###