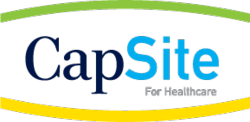 CapSite will be presenting an overview of Health Information Exchange (HIE) market.
Burlington, VT (PRWEB) February 02, 2012
CapSite announced today that Gino Johnson, CapSite Sr. VP and GM will be presenting at ZirMed's upcoming Thrive User Conference.
The Virtual User Conference is scheduled to take place on February 15, 2012.
CapSite will be presenting an overview of Health Information Exchange (HIE) market along with key findings from their recently published 2011 Health Information Exchange (HIE) Study.
About CapSite™
CapSite™ is a healthcare technology research and advisory firm.
The CapSite database is the trusted, easy-to-use online resource, providing critical knowledge and evidence-based information on healthcare technology purchases. The CapSite database represents more than 150 healthcare technology categories and 1,400 vendors. CapSite™ provides detailed transparency on healthcare technology pricing, packaging and positioning.
CapSite has a strategic alliance with AHA Solutions to bring the CapSite database to the 5,000 AHA member hospitals.
When it comes to healthcare technology research, it helps to see all the details. Those details are now available with CapSite™.
About ZirMed:
ZirMed is a nationally recognized leader in delivering revenue cycle management solutions to healthcare providers. ZirMed enables healthcare providers to leverage the power of technology to cure administrative burdens and increase cash flow. ZirMed solutions include eligibility verification, credit/debit card processing, check processing, claims management, coding compliancy and reimbursement management, electronic remittance advice, patient statements, patient e-commerce solutions, and lock box services. ZirMed solutions are designed to complement provider workflow and to provide innovative, creative and flexible solutions for healthcare's most pressing administrative challenges. For more information about ZirMed, visit http://www.zirmed.com.
###