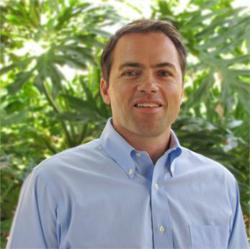 Vero Beach, FL (PRWEB) February 02, 2012
John's Island Real Estate Company is pleased to announce the addition of Michael Merrill to their dynamic sales team.
Merrill has lived in Vero Beach, Florida for six years. He is passionate about the John's Island community and looks forward to his new position. Merrill brings unique combination of private club management and business knowledge to ensure a complete understanding of his client's needs.
Originally from Middlebury, Vermont, he is a graduate of the Northfield Mount Hermon School and of Gettysburg College where he earned a bachelor's degree in Business Management. Prior to joining the John's Island Sales Team, Merrill served as the Golf Professional at RedStick Golf Club in Vero Beach and Miacomet Golf Club on Nantucket Island. He was also a PGA member. Merrill has been a Financial Advisor with Merrill Lynch in Palm Beach, Florida for the past four years.
"We are delighted to welcome Michael to the John's Island Real Estate team. Be sure to stop by our Condominium Open Houses this weekend (Thursday, Friday & Saturday from 2-4:30 p.m.) and meet Michael" states Bob Gibb, owner and President of John's Island Real Estate Company.
Since 1969, John's Island Real Estate Company has specialized in John's Island properties exclusively. They are the only Vero Beach real estate company inside the gates of John's Island with their entire sales team living on-site, year-round. Named one of "America's Top 25 Golf Communities" by Travel & Leisure Golf, John's Island offers a family-oriented, ocean-to-river golf setting with three championship golf courses, 18 Har-tru tennis courts, professional croquet & squash, health & fitness center, new Beach Club and over three miles of private beaches. Call 772-231-0900 for a private tour. Open 7 days a week.
# # #