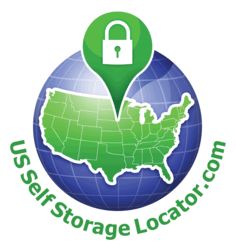 Allows facilities the option to choose between two business models
North Miami Beach, Florida (PRWEB) February 02, 2012
USSelfStorageLocator.com (http:/USSelfStorageLocator.com) the fastest-growing online self storage marketing aggregator, announced today that self storage facilities have the option to either select their online-marketing services with a fee that is directly correlated with the size of the unit rented, i.e.; 5 x 10 = $40.00, 10 x 10 = $60.00, and 10 x 15 = $80.00; or one flat monthly fee that varies with how many facilities an owner has, $45.00 for 25 facilities or less, $40.00 for 26 to 75 facilities, and $35.00 for 76 facilities or more. The flat-monthly-fee model allows each facility to receive unlimited rentals for one low price, and list the phone number of their choice per facility.
"After numerous conversations with our network members, feedback from emails, trade shows, expos, conferences, and blog comments, we realized that every company is unique and has their particular needs," said USSelfStorageLocator.com Chief Executive Officer, Victor Dante. "Traditionally self storage aggregators have mandated what their pricing model is to self storage executives, owner/operators, and managers. Now for the first time, no matter if you are in a rural or suburban area — or how small or big your company is, the chosen model eliminates any monetary concerns or apprehensions an owner might have about utilizing our aggregator— we have the right business models."
Tony Prada, Chief Operating Officer, USSelfStorageLocator.com added "Some facility owners prefer the pay-per-rental model, while others favor the unlimited flat-rate model. We have a great product that accommodates either preference and we want every facility to benefit. Our goal isn't to alienate any company because we're not flexible or understanding of their business needs. Every self storage facility should have the advantage of being able to reap more rentals with our website."
About USSelfStorageLocator.com– (http://www.usselfstoragelocator.com) -- USSelfStorageLocator.com is the fastest growing self storage aggregator on the web and offers storage facilities increased online exposure, reservations, and valuable online marketing assistance and information. USSelfStorageLocator.com's goal is to promote the self storage industry while making it convenient for the consumer to locate and rent self storage units online. USSelfStorageLocator.com's team is comprised of self storage veterans and online technology veterans. For more information you can contact them at 888-222-0225.
RELATED LINKS: http://usselfstoragelocator.com
USSelfStorageLocator.com is dedicated to helping self storage facilities rent units 24 hours a day, 7 days a week. It is as easy as "Locate, Save, Rent Self Storage Online Anywhere, Anytime."
###