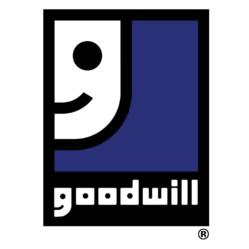 The partnership between Goodwill and FLW educates members of the community on how Goodwill's job training and career advancement programs can help them grow their employment skills
Rockville, MD (PRWEB) February 01, 2012
Goodwill Industries International announced that it will continue its partnership with FLW, the world's premier tournament-fishing organization for the upcoming 2012 season. Goodwill® provides job training programs, career and community-based services for people with disabilities, those who lack education or work experience and others facing challenges to finding employment through the revenue from the sale of donated goods.
Goodwill, which operates more than 2,600 stores throughout the United States and Canada, will have the opportunity to use FLW's resources to drive traffic to its locations and educate millions of fishing fans on Goodwill's mission of helping people find jobs. Goodwill will receive exposure across all of FLW's platforms, including its tournaments and Expos, multiple websites, FLW Bass Fishing and FLW Walleye Fishing magazines and the "FLW" television show on NBC Sports Network. "FLW" is broadcast Sundays in high-definition (HD) to more than 559 million households worldwide, making it the most widely distributed weekly outdoors-sports television show in the world.
Professional angler Chad Grigsby of Maple Grove, Minn., will continue to represent Goodwill on the FLW Tour. Grigsby is a 10-year veteran of the FLW Tour with more than $600,000 in career earnings and 10 top-10 finishes. His recent win at Kentucky/Barkley lakes during 2011 FLW Tour competition netted him $125,000.
"I'm very proud to be affiliated with Goodwill," said Grigsby. "Goodwill agencies across the country make a positive impact in local communities through their job training programs and services, including financial education and youth mentoring, which strengthens families, neighborhoods and the communities we live in."
Goodwill will also have the opportunity to set up displays to promote its employment programs, which served three million people in 2011. These programs will be promoted at FLW Expos held in conjunction with FLW Tour stops, championship events and other additional tournaments held across the country.
"The relationship formed between FLW and Goodwill has demonstrated how a unique partnership can benefit both organizations and our communities," said Trisha Blake, president of FLW Marketing Division. "FLW strives to leave every community we visit a better place, and the partnership with Goodwill and their multiple programs helps make that goal a reality, not only for the FLW Tour, but for all 191 event stops in 2012."
In addition, FLW and Goodwill have created the Forrest L. Wood Sportsmanship and Community Leadership Award that will be presented to the FLW Tour pro that best displays an overall commitment of sportsmanship and community leadership during the 2012 season. The annual award will recognize the individual based on ethical behavior, upholding integrity, class, selflessness, conservation efforts and kindness to others both on and off the water. Self or peer nominations will be accepted. A Goodwill and FLW committee will narrow the nominees and unveil the winner to the community at the Forrest Wood Cup in Duluth, Ga. Aug. 9-12.
"The partnership between Goodwill and FLW educates members of the community on how Goodwill's job training and career advancement programs can help them grow their employment skills," said Jim Gibbons, president and CEO of Goodwill Industries International. "Thanks to FLW's generosity and cooperative spirit, Goodwill has the opportunity to reach future donors and shoppers who can expand our employment placement programs as well as people who need our career services. As a result, we will be able to serve more people in communities across the country."
ABOUT GOODWILL INDUSTRIES INTERNATIONAL
Goodwill Industries International is a network of 165 community-based agencies in the United States and Canada with 14 affiliates in 13 other countries. Goodwill is one of North America's top five most valuable and recognized nonprofit brands as well as a leading social services enterprise (Source: Cone Nonprofit Power Brand 100, 2009). Goodwill agencies are innovative and sustainable social enterprises that fund job training programs, employment placement services and other community-based programs by selling donated clothing and household items in more than 2,600 stores and online at shopgoodwill.com. Local Goodwill agencies also build revenue and create jobs by contracting with businesses and government to provide a wide range of commercial services, including packaging and assembly, food service preparation, and document imaging and shredding. In 2011, three million people in the United States and Canada benefited from Goodwill's career services. Goodwill channels 84 percent of its revenues directly into its programs and services. To find a Goodwill location near you, use the online locator at http://www.goodwill.org, or call (800) GOODWILL. Twitter: @GoodwillIntl. Facebook: GoodwillIntl.
ABOUT FLW
FLW is the industry's premier tournament-fishing organization, providing unparalleled fishing resources and entertainment to our sponsors, fans and host communities. FLW is offering anglers of all skill levels the opportunity to compete for millions in prize money nationwide in 2012 over the course of 191 tournaments across five tournament circuits, each providing an avenue to the sport's richest payday and most coveted championship trophy – the Forrest Wood Cup. FLW is committed to providing a lifestyle experience that is the "Best in Fishing, On and Off the Water," through a variety of platforms including tournaments, outdoor expos and the world's richest fantasy sports game – FLW Fantasy Fishing. For more information about FLW and FLW Fantasy Fishing, visit FLWOutdoors.com or FantasyFishing.com and look for FLW on Twitter and Facebook.
###